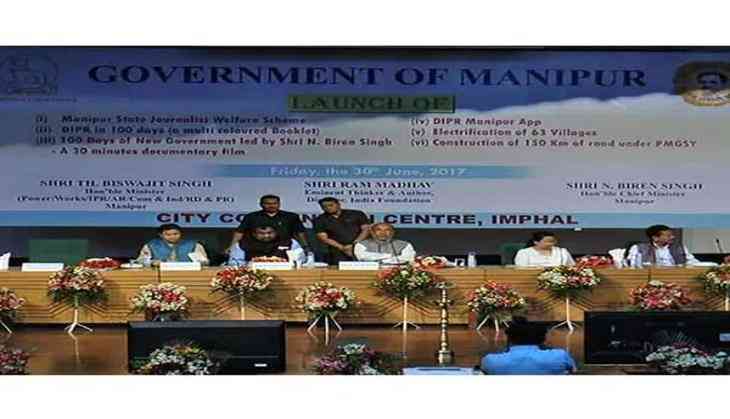 Manipur witnesses development under BJP
After four months of the Bharatiya Janata Pary ( BJP) Government in Manipur, major steps for public welfare have been taken in the state.
Several projects and schemes in various departments, including women safety and development of the poor, have been launched.
Schemes like Ujala Yojana, which is providing free gas connection to the poorest of the poor, have been initated and free medical treatment for the poor, under which 57 items like blood test and other several tests have been given to the people. A women helpline '181' was launched along with a dedicated fast track court to deal with cases of crimes against women.
The state transport department also revived the transport facilities and operationalised the Inter State Bus Terminus (ISBT) Dewlaland, Imphal for inter-city and -district transport system.
-ANI