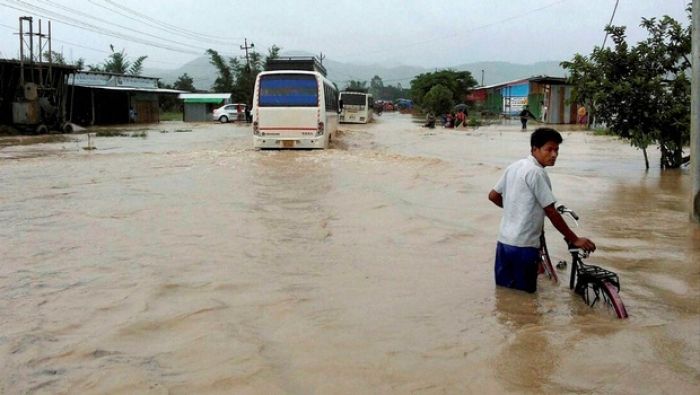 Cyclone Komen has wreaked havoc on the states of Manipur and West Bengal, causing landslides, inundation and damage to roads and crops.
Landslides are the major cause of damage: it is unknown what the casualty figure actually is, because all the debris is yet to be cleared.
However, an estimated one lakh people have been affected and thousands have been left stranded, waiting for government help to reach them. The National Disaster Response Force's two units have been dispatched to Chandel area and Assam Rifles have begun their operations on ground.
Damage caused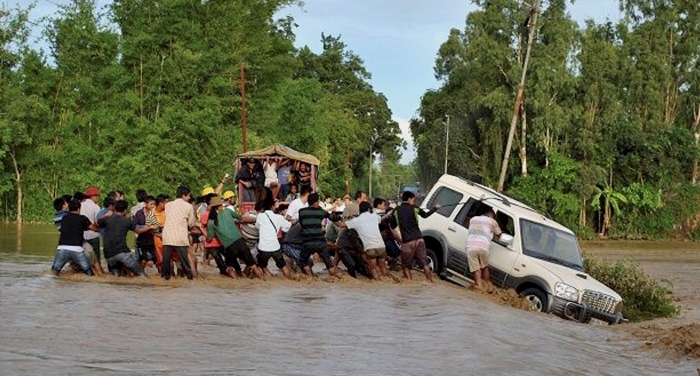 While flash floods cause massive losses to the region every year, the damage in Manipur in 2015 has just begun to surface.
Chandel and Thoubal districts are the worst affected. On 2 August, Chandel saw its worst landslide ever, which buried an entire village in the Joupi are and killed 21 people. Thoubal, known as the state's rice bowl, remains inundated, under the impact of the Chakpi river. The neighbouring Serou region is dangerously close to flooding. The Sekmai river, the main source of irrigation for the Lamka region, is seeing receding water levels but still poses a threat.
Rescue teams are attempting to clear through the large amounts of mud and silt deposited along the banks of rivers. Paddy fields and community ponds have been flooded or become useless.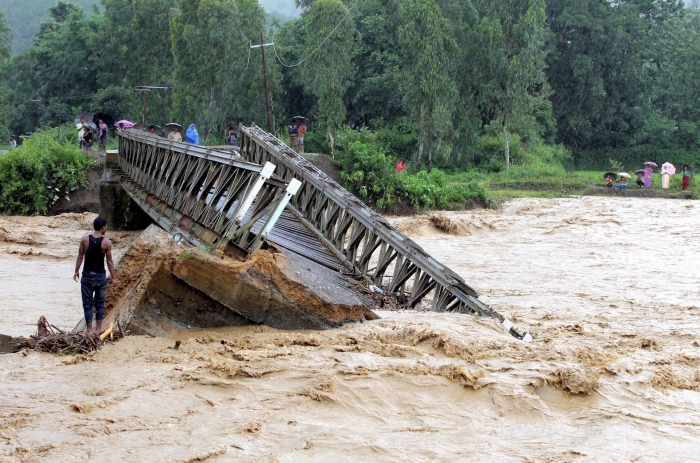 Main highways, many of them lifelines of the state, have been shut. Asian Highway No. 1, connecting Imphal to Moreh on the Myanmar border has been completely cut off. NH-37, the highway which connects Manipur to Mizoram and Tripura, has become non-functional due to landslides.
Efforts at rehabilitation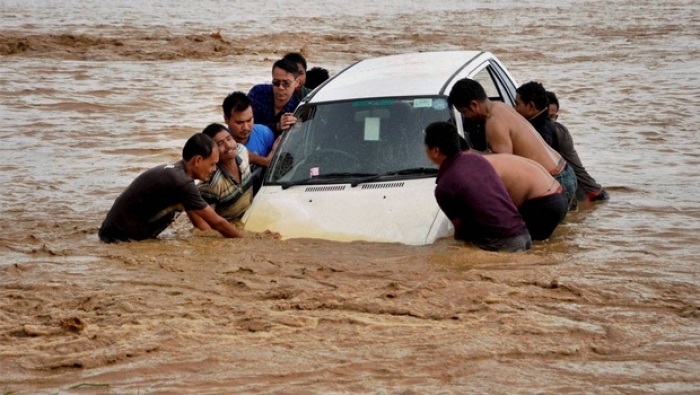 While the NDRF and the Assam Rifles are working on ground, some parts of the state remain out of reach for rescue teams. The Union Home Minister has reached out to Manipur CM O Ibobi Singh and assured assistance from the Central government.