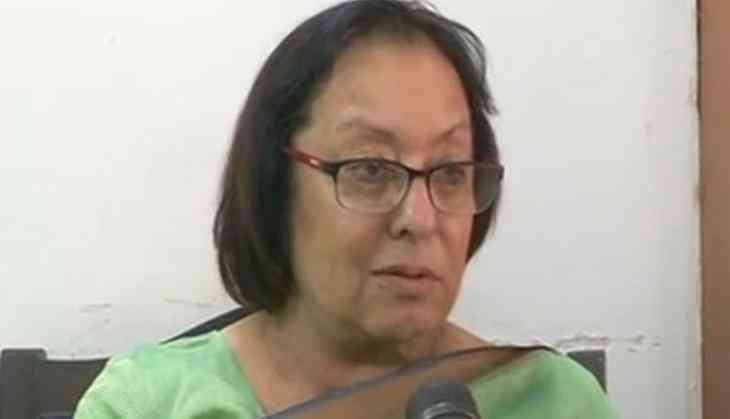 Manipur Governor Najma Heptulla Saturday highlighted the importance of learning Mandarin and other oriental languages by North Eastern youths to establish better business relations with China and other ASEAN countries through the Act East Policy.
Heptulla was speaking as the chief guest at a one-day seminar on "Skilling the youth in the wake of Indias Act East policy from North East perspectives."
She said the growth of the NE region, will not only enhance Indian economy but also cultivate two sided assimilation with SE Asian nations and the Eastern countries.

The region plays an important factor in the countrys Act East Policy as it will serve as a "big economic corridor" connecting the country with ASEAN countries as well as China, the governor said.
The region need to establish, meaningful skill development programme and employment of the youths.
Heptulla also emphasized that the region needs to take urgent initiatives in the field railways, highways, logistics, ware housing, business management and banking system.
The governor said the region of natural resources in the form of oil, natural gas, coal and limestone and others besides being gifted with water system of rivers and its tributaries.
She further said that the region has boundless tourism potentiality, typical performing arts and handicrafts amid others thereby placing it a "perfect position" for its development as a center for dealing in trade and commerce with India's eastern neighbours.
-PTI