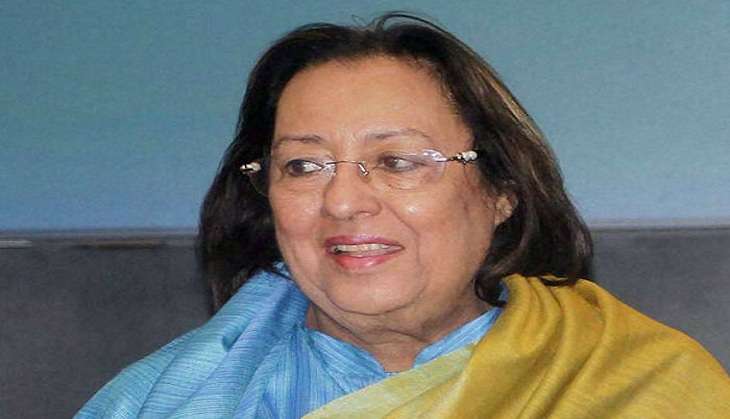 Manipur Governor Najma Heptulla, on 25 October, condemned the deadly attack on Chief Minister Okram Ibobi Singh at Ukhrul district and urged all concerned to encourage developmental activities rather than pursuing violence.
"It is very sad and I spoke to him (Ibobi Singh). Manipur needs more development than violence," she told media persons on the sidelines of an event of Indian Medical Association in Imphal West district.
The Governor appealed to all young people to work together for education, creating job opportunities and a better future.
The state BJP also condemned the attack on the Chief Minister. Party spokesperson Biren said the attack on the Chief Minister implies the insecurity of all, including the public, and asked for an independent investigation to know the details of the incident.
Chief Minister Ibobi Singh escaped unhurt when suspected NSCN (IM) cadres opened gunfire as he was getting out of his helicopter at the Ukhrul helipad, yesterday. A jawan of the Manipur Rifles was injured in the firing.
--PTI