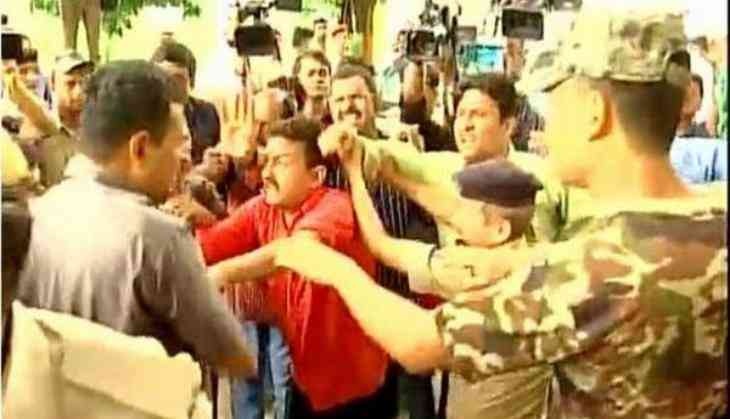 Manhandling of media persons by Tejaswi's bodyguards 'unfortunate': JD(U)
A day after Bihar Deputy Chief Minister Tejaswi Yadav's security personnel manhandled media persons, the Janata Dal (United) on Thursday dubbed the incident as unfortunate and said one should maintain calm in handling such situations.
"At such moment one has to restrain oneself and control anger. Such disputes between the media persons and political leaders are unfortunate," JD(U) leader K.C. Tyagi told ANI.
The security personnel of Tejaswi on Wednesday manhandled media persons outside the Bihar Secretariat in Patna.
An ANI reporter, Rahul Singh, was amongst one of the media persons who have pushed aside.
The incident took place when Tejaswi was interacting with media after a cabinet meeting, held by Chief Minister Nitish Kumar, of all MPs, MLAs and other office bearers and leaders of the state to discuss the political situation in the wake of the Central Bureau of Investigation (CBI) raids on Alliance partner Lalu Prasad Yadav and family.
While trying to keep the media away, Tejaswi 's bodyguard manhandled some media persons present there.
-ANI