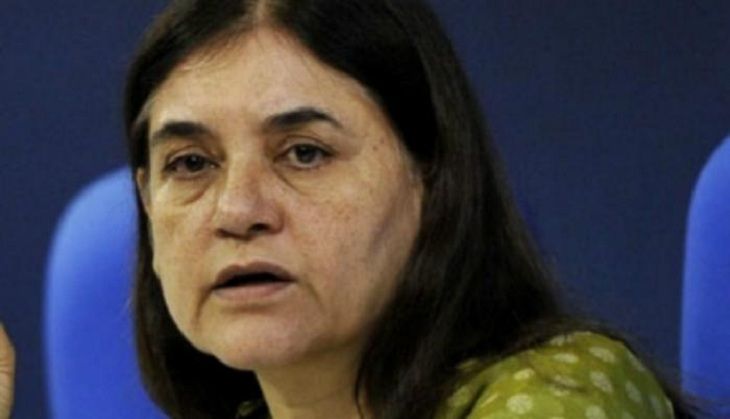 Prime Minister Narendra Modi's women ministers have a proven track record in responding to aggrieved voices online and taking prompt action to help them. External Affairs Minister Sushma Swaraj is always alert on Twitter to extend a helping hand to stranded Indian citizens across the world.
Taking a cue from her, Women and Child Minister Maneka Gandhi surprised everyone by responding to an online petition on Change.org that sought changes in passport laws in India. The petition filed by a single mother, Priyanka Gupta, has garnered over 45,000 signatories.
Gupta narrates her ordeal of being abandoned by her husband and bringing up her daughter all alone. However, recently her daughter's passport application was rejected on the ground that she didn't want her father's name on her passport. She writes:
" Recently, I applied for the passport of my daughter. My daughter doesn't want her father's name on the document. Our application was denied and we were told that both names are required.
My daughter did her schooling with my name only. Her voter ID card, Aadhar card and bank account have my name. Why was only the passport denied?"
Although the petition has garnered the support of 45,000 signatories, it was a refreshing change to see the concerned minister respond to this call for help and action. Maneka Gandhi took note of the petition and promptly shot a response promising swift action in solving this problem:
"The Delhi High Court in May 2016 stated that it was not essential to mention the father's name if the mother and child so desired. Statistics reveal that number of single parents in the country is increasing both by way of conscious decision or by breakdown of marriages.
I have asked the Minister for External Affairs Smt. Sushma Swaraj to get necessary modifications done in the rules for issuance of passports."
The High Court judgement that Gandhi referred to had also rebuffed Passport Authorities for making a silly excuse for not changing the norms. According to authorities the computer automatically rejected any form that din't have both the father's and the mother's name. To this the Court said that a technical issue could not be accepted as an excuse for an inconvenience caused to so many children of single parents. If need be they must upgrade
software
.