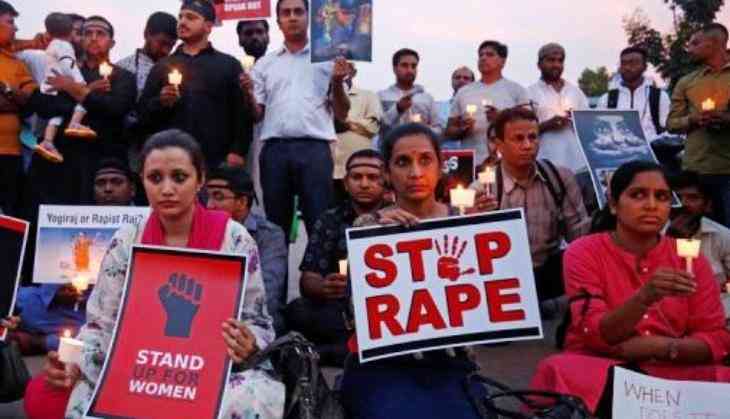 In a spine-chilling incident, an eight-year-old minor girl was abducted and allegedly raped by a Muslim man, who took her to a secluded place and slit her throat, leaving her to death. The 20-year-old Irfan Khan abducted her from outside her school in Mandsaur while she was waiting for her father. Irfan who is a labourer in a local market, after raping her inserted iron rod in her private part and slit her throat leaving her to die, according to reports in Jansatta.
The minor was found in a pool of blood later in the night, near her school and was rushed to MY Hospital in Indore in a critical condition, where doctors confirmed sexual assault. Her condition is stated to be stable. MY Hospital's Dr Sharad Thora said, "The girl is responding to treatment and getting better. But she is mentally disturbed due to the incident."
The incident took place on Tuesday evening and the accused, identified as Irfan alias Bhaiyu (20), was arrested late last night, a police official said. "On June 26 evening, when the minor was waiting for her family members outside her school in order to go home, Irfan abducted her. He took her to the bus stand area and allegedly raped her in the bushes near Laxman Darwaja," Mandsaur SP Manoj Kumar Singh told media.
The local Muslims also protested against the incident and demanded capital punishment for the accused. Accused Irfan has been bool for kidnapping and rape under sections of Protection of Children from Sexual Offences (POCSO) Act based on the medical examination of the girl and doctor's statement.
This incident has triggered massive protests against the sexual crime against minor as it reflects another Nirbhaya rape incident.
Also read: Uttar Pradesh: Shocking! Wife demanded divorce, husband filmed intimate video and posted it on porn site