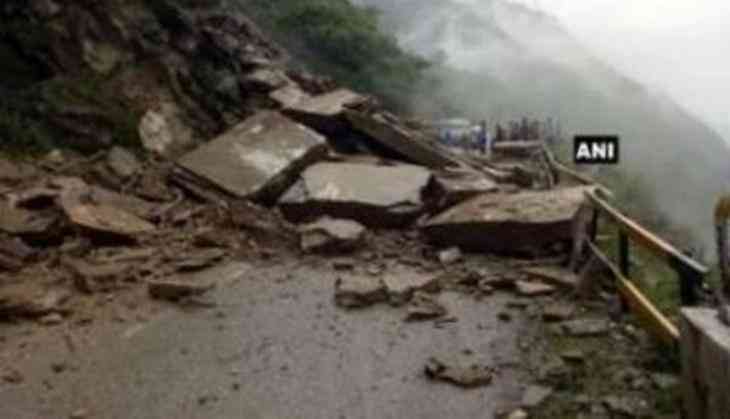 Mandi landslide: Death toll rises to five
The death toll in the devastating landslide that hit Himachal Pradesh's Mandi has risen to five, whereas six people have been injured.
The landslide hit Himachal Pradesh's Mandi on Saturday where four people were rescued from the debris.
The injured were rushed to a nearby hospital for medical treatment. The details of the victims and injured are awaited.
Deputy Commissioner of Mandi, Sandeep Kadam had confirmed the death of two people and stated "three vehicles were stranded after the landslide. A bus had also rolled down to nearly 800 meters from the National Highway and four people have been rescued from the debris".
"The rain has hampered the rescue operation which is making it tough for the police and home guard," Kadam added.
Rescue operations are underway.
-ANI