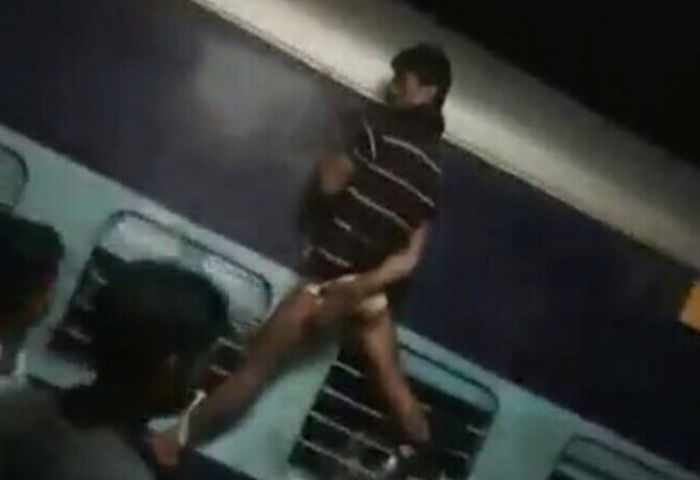 In a shocking incident in Itarasi district of Madhya Pradesh, a man was tied to a train's window and beaten up following an altercation over his father drinking water that belonged to another passenger.
The incident took place on Friday, 25 March.
The victim, Sumit, was beaten up by three men after his father, Raghunath Kachi drank water from their bottle.
In a video that has gone viral, Sumit is seen hanging by the window in his underpants as the three men who are reportedly from Bihar, are seen lashing him with a belt.
The police have lodged an FIR against the three persons.
However, there is no report of any arrest so far
-with inputs from ANI