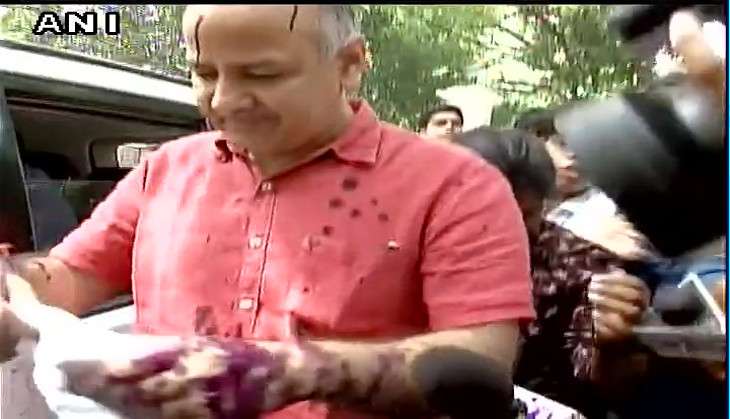 On 19 September, Deputy Chief Minister Manish Sisodia's meeting with Lieutenant Governor of New Delhi Najeeb Jung took a dramatic turn after a man in the crowd threw ink at the AAP leader.
The incident took place when Manish Sisodia was addressing the media outside Jung's residence.
The person who threw the ink has been identified as Brijesh Shukla - who told the media that he was angry because Sisodia was travelling abroad when Delhi was reeling under a Dengue and Chikungunya epidemic.
"He is going abroad on our money and people of Delhi are suffering," Brijesh told the media.
On his part, Sisodia has alleged that this is a politically-motivated act.
This comes days after Lieutenant Governor Najeeb Jung issued a verbal summons to Sisodia, asking him to come back to Delhi and deal with the Dengue and Chikungunya outbreak in Delhi.
Sisodia drew criticism from several quarters after photographs of his visit to Finland emerged on 16 September. Sisodia was on an official tour in Finland studying that country's education system.
Opposition leaders alleged that the Delhi government was being irresponsible and demanded to know why Sisodia had not cut his trip short at a time when Delhi Chief Minister Arvind Kejriwal was not in the National Capital.
Over 12 people have succumbed to vector-borne diseases in the national capital, which is battling a severe viral onslaught.