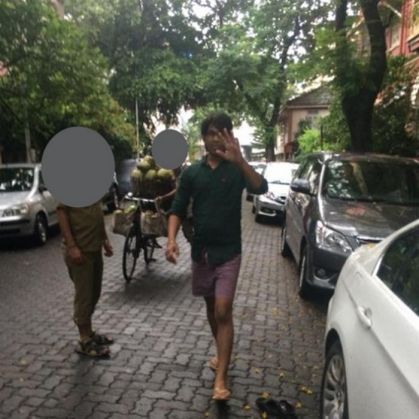 The 25-year-old man who was arrested on 19 August, after being accused of masturbating at an American woman near Colaba Causeway in Mumbai has put forward his version of the story.
According to his statement, he had been urinating and the girl misunderstood. "When I finished, the foreign woman came from behind and saw me zip up my shorts. Our eyes met and suddenly she started screaming," he said.
The woman had posted his photo on the micro-blogging site Twitter after the incident took place on 17 August and the story was picked up by the newspaper Mid-Day.
After the chief minister took notice of the issue, the police registered an FIR on 18 August at Colaba police station. The man's photo was circulated on WhatsApp and he was finally recognised as Gopal Valmiki, a Colaba resident.
Gopal's sister said that it was wrong on the woman's part to publicly malign his image and not file a complaint against him. "We have been staying in Colaba since childhood, and foreigners regularly visit this area, but my brother has never been involved in any such act in the past," she told the media.
His brother added, "Two passers-by caught my brother as the woman began screaming. They decided to take my brother to the police station. On the way there, my brother explained to the woman that it was a clear case of misunderstanding. He never tried to escape. The woman let him off near Electric House in Colaba."
Gopal was presented in court after arrest and was granted bail.