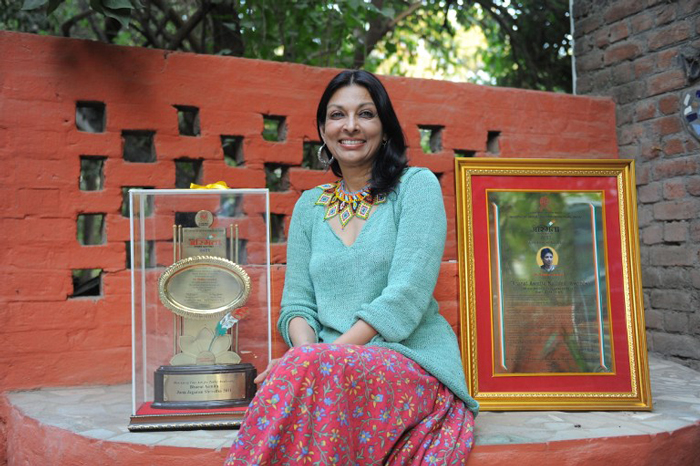 Following the death of renowned danseuse Mrinalini Sarabhai on Thursday, her daughter, dancer and Aam Aadmi Party (AAP) member, Mallika Sarabhai, lashed out at Prime Minister Narendra Modi for not condoling the death of her mother.
In a Facebook post addressed to the Prime Minister, Sarabhai wrote that the political differences between her and PM Modi had nothing to do with Mrinalini Sarabhai and her legacy.
She said that her mother had used her art to help write the rich cultural history of the country.
Who is Mallika Sarabhai?
The iconic dancer's daughter joined the Aam Aadmi Party in 2014. However, a few months later she found herself isolated within the party in Gujarat.
She had criticised AAP's Amethi candidate for the Lok Sabha elections, Kumar Vishwas, in a video on YouTube. She had called Kumar "sexist", "misogynist", "anti-minority" and "anti-gay".
She also told dna in an interview about how she felt that her presence was not required in the Arvind Kejriwal-led party.
Sarabhai has been vocal about a lot of social issues, from gender parity to minority protection. It may be recalled that Sarabhai, who is also an activist, had vehemently criticised Modi during the 2002 Gujarat riots.
She has, in an interview with Firstpost, said that nothing much had changed with regard to representation of women in media.