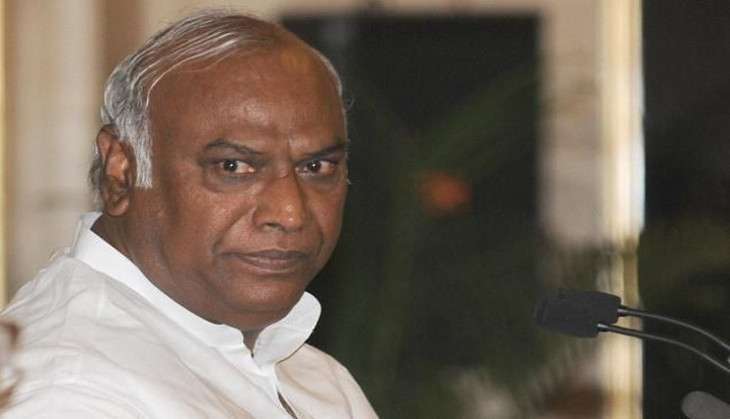 Amid the ongoing protests in Karnataka and Tamil Nadu over the Cauvery water dispute, Leader of Opposition in Lok Sabha Mallikarjun Kharge on 18 September sought Prime Minister Narendra Modi's intervention to end the deadlock.
"The PM should interfere in this matter on suo motu basis because Karnataka's CM has written letter that when there is a dispute between two states then there has to be a mediator to solve it. So, the PM can be the mediator," Kharge said.
"If the judgment is impractical and it is difficult to implement then to solve this deadlock the PM should intervene," he added.
The Congress leader further said the Prime Minister should hold meetings with the representatives of both states and find the solution on the basis of ground reality.
Kharge, however, played safe on the Supreme Court's order in this regard and said that one cannot criticise the same.
"But just to obey the order of the apex court, the Karnataka High Court had to release the water. But the biggest problem is that there is no water for drinking purpose. Unfortunately, the decision came like this and we have to implement," Kharge said, adding had the judgement been made on the basis of inspection by the supervisory committee then it would have definitely benefitted Karnataka.
The Supreme Court had earlier on 5 September asked the Karnataka Government to release 15,000 cusecs of Cauvery water to Tamil Nadu on a daily basis for the following 10 days.
However, protests intensified in Karnataka and Tamil Nadu post the apex court's order.
The Karnataka Government later on 17 September filed a plea asking the Supreme Court to modify the order.
In response, the apex court pulled up both states, asking the people "to behave", and turned down the plea.
The apex court later on 12 September reduced the quantity of water to be released from 15,000 cusecs to 12,000 cusecs till 20 September.
-ANI