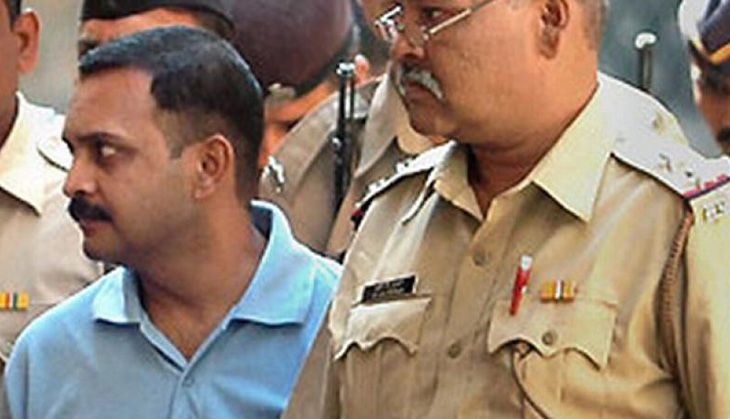 The NIA, in its chargesheet against Lt Col Prasad Purohit, who is in Mumbai's Taloja central jail facing trial for his role in the 2008 Malegaon blasts, has cited a letter from a senior Military Intelligence (MI) officer.
As per the letter, which is reportedly written to the NIA, there was no information with the MI office that Purohit had ever shared any information on Abhinav Bharat, the outfit allegedly behind the blasts.
The letter pulls down Purohit's claim of infiltrating the Abhinav Bharat as part of an intelligence operation and establishes that he actually was hand in glove with the organisation for targeting minorities in Malegaon and plotting to overthrow the government.
However, according to the Indian Express, the letter was not the only evidence with NIA against Purohit as the agency recorded statements of seven of Purohit's colleagues in MI - five were his superiors, two his juniors.
Reportedly, none of these statements have been attached in the NIA chargesheet filed in an Unlawful Activities (Prevention) Act court in Mumbai last Friday.
Why were the statements not attached?
As per reports, NIA sources said the statements were not attached to the chargesheet as the agency felt it was "not needed" and that the letter from the senior MI officer was enough to prove that Purohit was not involved in any operation.

Plus, the NIA wanted to avoid a situation where one agency is pit against another, and the MI structure will be in the public domain.
What Purohit claimed
It was necessary for the NIA to investigate whether Purohit was part of an intelligence operation as he claimed so in multiple fora.
Purohit made this statement in a Court of Inquiry conducted by the Army on his role in the blasts, and also written multiple letters to different authorities claiming the same.