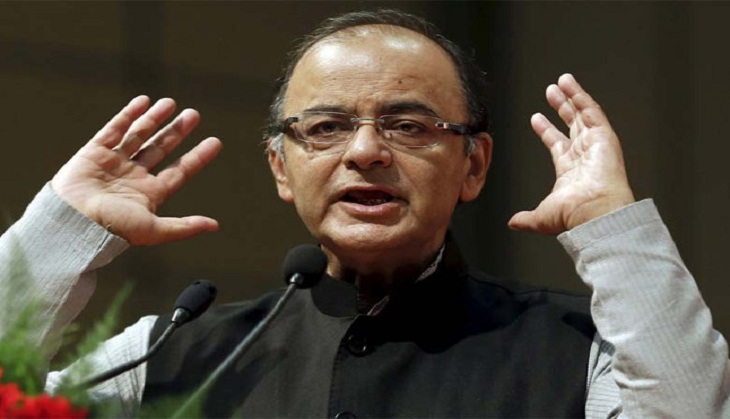 On 16 May, Finance Minister Arun Jaitley talked about the latest development in the 2008 Malegaon blasts case and termed quality of evidence available as the driving force of legal matters.
"These are legal matters which are based on quality of evidence," he said on the Malegaon blasts order.
The NIA has contended that prime accused in the Malegaon blasts were framed by the Maharashtra Anti-Terrorism Squad (ATS) which planted evidence against him.
Sadhvi Pragya Thakur and five other accused were given a clean chit by NIA last week as the investigating agency stated lack of evidence to justify their prosecution in the case. NIA added that witnesses against accused had retracted their statements.
Earlier in the morning, the Congress had lashed out at the Prime Minister Narendra Modi led-government over the turnaround by the NIA in the case and asked the government to come up with a single incident of a serious terrorist case where charges were dropped by the investigative agencies before the law could take its course.
Congress spokesperson Abhishek Manu Singhvi told ANI that after NIA gave a clean chit to Sadhvi Pragya and other saffron leaders, India has become a laughing stock in front of the world.
"The nations wants to know from the PMO, from the BJP government, from the Prime Minister in many cases so far please site a single incident of serious terrorist case where charges have been dropped by the prosecuting agencies even before the court has decided whether to frame charges or not," Singhvi said.
Read More: Shiv Sena condemns Congress for politicising Malegaon blasts, says terrorism has no religion
"I can't think of a single case where in this cheap political manner a federal agency NIA is fighting with a premier state agency each casting serious suspicions on each other. Please tell us are we not becoming a laughing stock of terrorists around the world? Who see these two premier anti-terrorist agencies fighting like cats and dogs," he added.
Singhvi further accused the Centre and said, "How has this change occurred after eight years when there is a new dispensation?"
-With ANI inputs