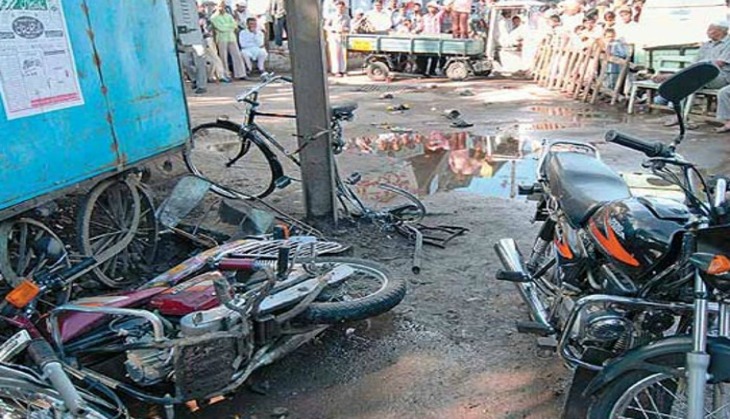 Another witness in the 2008 Malegaon blast case turned hostile, recording a statement before a magistrate on 6 April in which he said that he had walked out of the alleged terror meeting in Bhopal where the Maharashtra Anti-Terror Squad believed the conspiracy to carry out the blasts was planned.
In his statement, the witness, Dr RP Singh said: "Major (retd) Ramesh Upadhayay, one of the main accused of 2008 Malegaon blast, laughed at me during the April 2008 Bhopal meeting when I started speaking about the conditions of Hindu refugees in Jammu and snubbed me by saying the `entire country is caught in jihadi terror and you are worried about refugees and Maoist in Nepal'."
He continued: "After being snubbed, I walked out from the meeting (Bhopal). I told him that if you didn't wish to listen to me why did you call me? During the Bhopal meeting and another meeting at Faridabad I did not hear them planning bomb blast at Malegaon or to cause communal tensions in the country."
The Faridabad meeting took place on 26 January, 2008, and was attended by Lt Col. (retd) Purohit and Swami Dayanand Pande.
Earlier, in a statement that he has now retracted, Singh had said that the `Bomb ka badla bomb theory' had been propounded by Aseemanand during the Bhopal meeting, and that he had gone to Bhopal when invited by Swami Dayanand Pande.
Upadhyaya and Pande are both in jail in connection with Malegaon blast, says The Economic Times.
Before Singh, witness Yashpal Bhadana had retracted his original statement in the case, turning hostile.