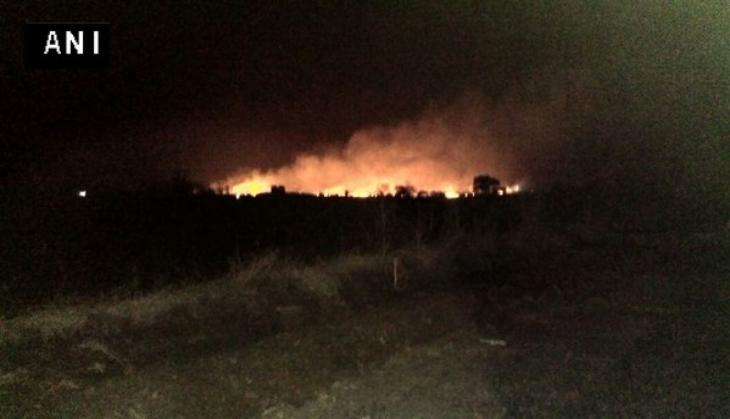 A major explosion at the Central Ammunition Depot in Maharashtra's Pulgaon area left 20 people including two officers dead and 19 injured. The fire broke broke out at around 1.30 am on 30 May and engulfed the ammunition depot.
Reportedly, villages in the vicinity have been evacuated and the area has been cordoned off.
Defence Minister Manohar Parrikar is on his way to Pulgaon.
Here are five things you need to know about the Pulgaon ammunition depot:
- CAD Pulgaon is the country's largest ammunition depot, which is located around 110 km from Nagpur.
- Being the country's biggest depot, CAD Pulgaon supplies ammunition to the entire western sector of the Indian army.
- Ammunition with expired shell life is also disposed off at CAD Pulgaon. It was recently awarded for its use of solar energy for disposing expired ammunition, reported the Indian Express.
- The Pulgaon ammunition depot has stocks of ammunition required for a variety of arms weapons, such as the AK-47.
- Earlier in the day, Times Now reported that concrete bunkers were required to keep the ammunition. However, they were not available to store the stock.