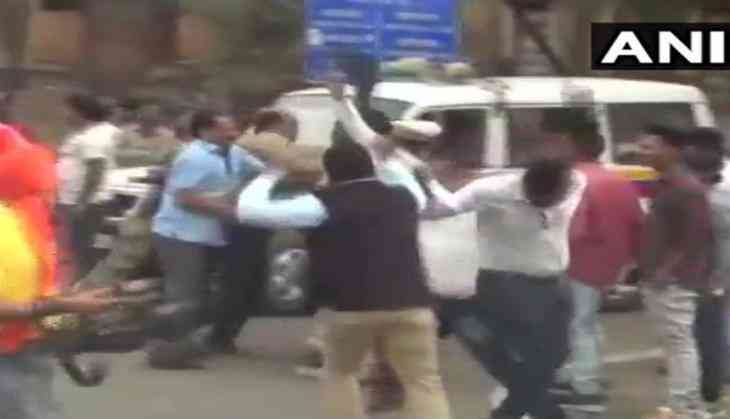 Maharashtra Youth Congress workers on Thursday waved black flags at Yoga guru Baba Ramdev's convoy in Chandrapur.
Baba Ramdev is in Chandrapur from last three days on a tour.
Along with different programmes, he was going to address 'Mahila Mahasammelan', organised at Chand Club Ground here.
As his convoy reached the office of the Public Works Department (PWD), some activists of Youth Congress protested by waving black flags and shouting slogans, "Baba nahi tu laal hai, Kaale dhan me tera haath kaala hai".
Amidst the protest, the police present at the spot took them under custody.
The said agitation was led by president of the Lok Sabha Youth Congress, Shiva Rao.
--ANI