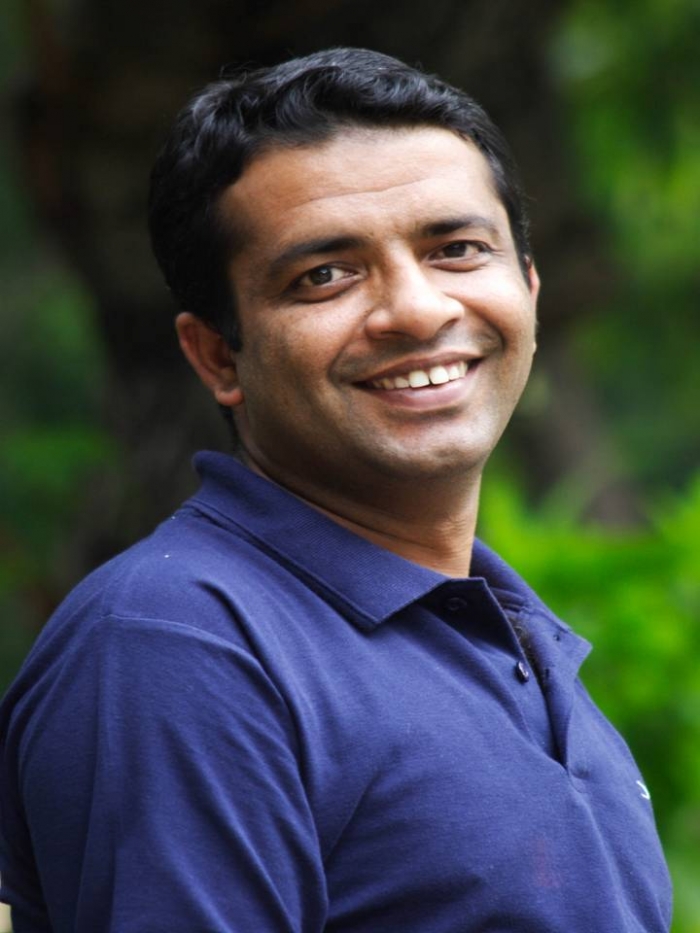 A strike of epiphany on a cold winter night, set the path for Anshu Gupta's future. The lack of clothing on the poor, an marked indicator of poverty, led him to start 'Goonj' (an echo) in New Delhi in the year 1999.
Since the year of its inception, Goonj, a non-governmental organisation has begun the 'Cloth for Work' campaign (CFW), devising ingenious ways to use waste cloth and subsequently coining the term 'Clothing man' for its founder. Gupta (45), along with AIIMS whistle-blower, Sanjiv Chaturvedi have been bestowed The Ramon Magsaysay Award for 2015.
The journey
Born in 1970, Gupta completed his Post-Graduate Diploma in Advertising and Public Relations from the prestigious Indian Institute of Mass Communication, New Delhi. He then went on to study Economics, obtaining a Masters degree in the subject. Starting out as a journalist, he went to work for a corporate firm, which he finally left in 1998.
Along the way, he met Meenakshi Gupta. Both of them, wanting to push the envelope for a better life for the poor, began 'Goonj' in 1999. It has been 16 years since the fateful day. Now, Goonj is present in 21 states and works with 250 grassroot organisations across the country.
Goonj awakens
Goonj began with the push to provide clothing to the poor. Now, considering Goonj is primarily working in the social sector, it did not have the means to just give. Nor did it want to. It wanted to develop the rural areas from within.
Many women in rural areas, even today, in their reproductive years, have to face chronic problems due to insanitary conditions. Gupta also had been exposed to menstrual problems of women who did not have access to sanitary options during the bleeding. This was also and has been, one of the most important focus areas of the NGO.
Where there is waste...
Gupta's model looks for economic opportunities in places where there has been market failure.
Sarika Pruthi has explained the model in her 2012 essay, 'Process of Social Entrepreneurship in India- The case of Goonj'. The NGO's processing centres get waste cloth, which is divided into usable and unusable cloth. The unusable cloth is used to make sanitary napkins that are supplied to rural and urban poor women. According to Goonj's estimates, three million pads have been created out the waste material so far and have dealt with 1000 tonnes of waste material.
The usable material is then divided and segregated for use. One part is kept aside for emergencies and the other to provide clothing in regular circumstances. Since its inception, 5,00,000 kilograms of waste cloth have been utilised in various income-generating initiatives.
Goonj has been a part of many disaster initiatives in India, using waste generated during the disaster into 'resource'. Their presence has yielded efforts during the Gujarat earthquake in 2001, the disastrous Tsunami in 2004, the floods in Bihar, Uttarakhand and Jammu and Kashmir.
The Yellow Brick Road
Gupta and Goonj have revolutionised the way waste and especially, waste cloth is utilised in India. Goonj's model has been a part of many research studies on social entrepreneurship.
Goonj has won the World Banks' Development Marketplace Award in 2007. Gupta was selected as an Ashoka fellow in 2004 and later on, went on to become a Shwab fellow. He has spoken about the model at NASA, the US State deparment in 2012 and at the HAAS School of Business at Berkely. The Magasasy award is truly well deserved. And it will be years before Goonj's echo dies down.