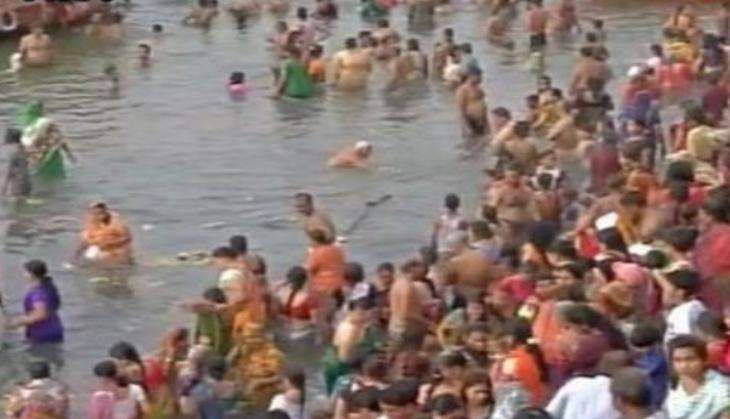 The month-long Magh Mela festival began in Allahabad, Uttar Pradesh on 12 January with approximately 50 lakh pilgrims, including scores of kalpwasis, expected to take a holy dip at Sangam, the confluence of Yamuna, Ganga and mythological Saraswati, on the occasion of Paush Purnima on Thursday.
During the entire month of Magh Mela, the pilgrims stay on the banks of Sangam in tents and take early morning bath and take part in other religious duties.
Elaborate arrangements have also been made for smooth conduct of bathing.
More than three thousand police person have already deployed in the mela area. 12 police stations have been set up in the tent city and 45 CCTV cameras have been stalled on all main roads of sangam area.
Besides this, water police with 160 divers are on the job for safe and secure bathing. Special Task Force and Anti Terrorist Squad have also been deployed.
Magh Mela is also known as mini Kumbh Mela and is held in Magh month as per traditional Hindu calendar followed in North India.
-ANI