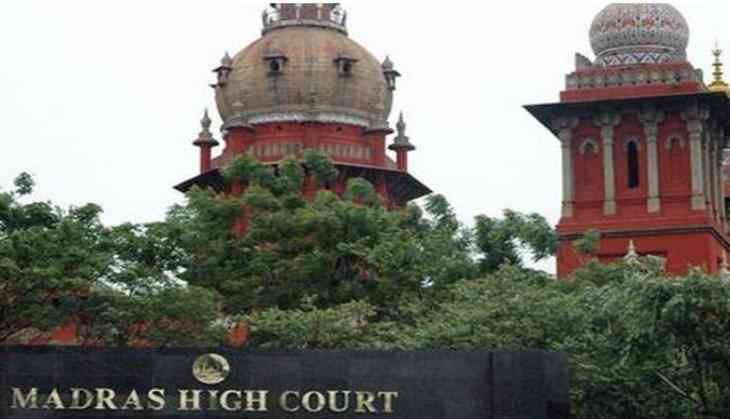 The Madras High Court on Friday asked the Tamil Nadu Government to handover the video footage of the trust vote conducted in the Assembly to Dravida Munnetra Kazhagam (DMK) working president M.K. Stalin.
The Tamil Nadu Government has agreed to do the needful.
The next hearing is scheduled to be on March 24, in which Stalin's side is expected to file a counter affidavit on the same.
Earlier in February, the Madras High Court sought credible evidence to prove the All India Anna Dravida Munnetra Kazhagam (AIADMK) MLAs were held captive in a resort in Kuvathoor and of the proceedings in the Tamil Nadu Assembly during Chief Minister's Edapadi K. Palanisamy's trust vote.
Two separate pleas were filed by the DMK and advocate K. Balu, representing Advocates' Forum for Social Justice, asking the High Court to declare the trust vote as illegal.
During the hearing, K. Balu argued that they have the evidence which showed that several rules were flouted during the trust vote.
He also said that they have the proof of several AIADMK MLAs alleging that they were held captive against their wishes at Golden Bay resort.
"We have proof that AIADMK MLAs were kept at Golden Bay resort for 11 days and also have a copy of the complaint filed by many MLAS in Kuvathoor police station alleging that they were held captive at the resort," Balu said.
In the petition filed the DMK, party treasurer Stalin also sought a directive from the High Court to the Assembly Speaker to conduct a fresh floor test through secret ballot test on the confidence motion moved by Palanisamy.
Palanisamy had won the trust vote 122-11 in the 234-member Assembly, aided by the eviction of DMK and walkout by its allies last Saturday.
-ANI