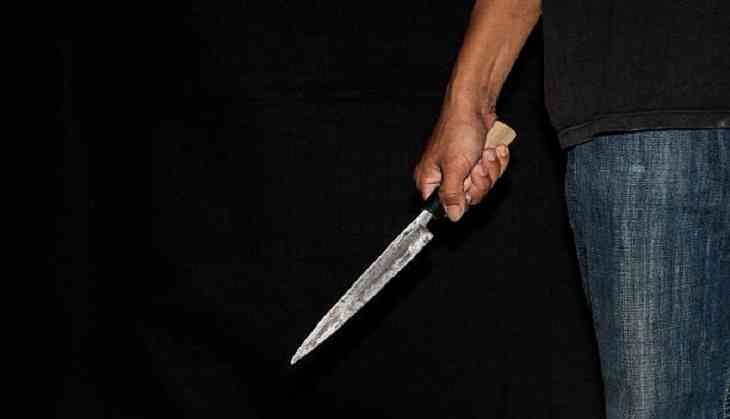 A 48-year-old tailor confessed to killing at least 30 people with the Madhya Pradesh police on Friday. He was initially presumed a tailor-turned-petty criminal but his later revelations astonished the police.
He mostly killed truck drivers over the past eight years to make more money. According to the police, the dreaded serial killer Aadesh Khambra worked with more than half a dozen inter-state gangs to kill truck drivers and cleaners. He also confessed to kill people on contract. Despite committing such a large number of murders, his name did not appear on the list of the most wanted criminals.
Bhopal police arrested Khambra and his two accomplices – Jaikaran Prajapati from Bhopal and Tukaram Banjara- on Friday in a connection of robbing a goods truck and killing the driver and cleaner. During the interrogation, Khambra revealed that he is indulged in at least 30 murders in four states – Madhya Pradesh, Maharashtra, Chhattisgarh and Odisha. To further shocking, he also said that he did not recall many murders committed by him.
He confessed to killing 15 in Madhya Pradesh, eight in Maharashtra, five in Chhatisgarh and two in Odisha.
Meanwhile, the Bhopal police asked its counter parts in the other three states to give it information about blind murder cases involving truch drivers and cleaner. The state police dispatched teams to Bihar, Uttar Pradesh and other parts of MP to trace the gangs with which Khambra worked.
Rahul Lodha, Bhopal (south) superintendent of police, was quoted by Hindustan Times as saying "Initially, we didn't think that Khambra was a serial killer given his calm and composed nature. But later, his revelations were shocking to us. He has no regret for what he has done. We are interrogating him with the help of a psychologist.
Informing about Khambra's arrest, Lodha said "On August 12, a truck laden with 50 tonnes of iron rods left the Mandideep industrial area for Bhopal but it was reported missing. A private company lodged a complaint in this regard. Later, police found the body of the truck driver Makhan Singh in Bilkhiriya area and also recovered the empty truck from Ayodhya Nagar in Bhopal on August 15. Police arrested seven people, who sold and purchased the iron rods. The arrested persons told the police about Jaikaran Prajapati who in turn named Khambra as the brain behind the crime. Police arrested Khambra from Mandideep".
Also read: Jharkhand: Driver lynched after truck crushes child to death in Dumka