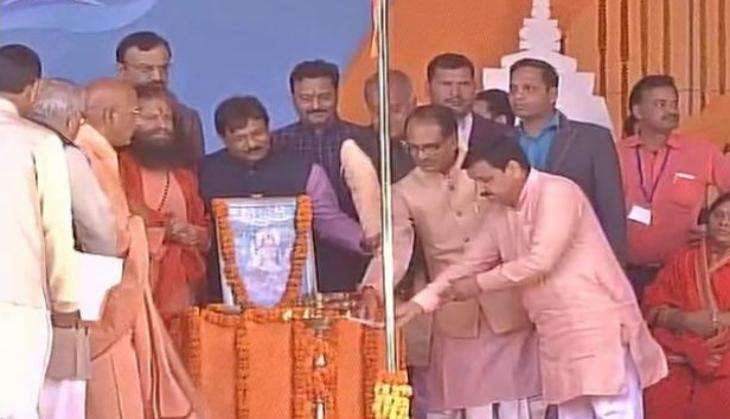 Madhya Pradesh Chief Minister Shivraj Singh Chouhan on 11 December launched Narmada Seva Yatra at Amarkantak.
The five months long Yatra aims at turning the Narmada river pollution free and unceasing river.
Chouhan performed religious rituals before kick-starting the campaign.
He also went to ashrams of religious leaders to invite them to join the Yatra.
The Chief Minister said that he will join the campaign every week.
He also said that the participation of public and society will be ensured in it.
The Narmada Sewa Yatra will create awareness about the conservation of the river.
It will cover more than 1,900 kilometres in 16 districts.
All the villages along the river will have Narmada Sewa Samiti to take follow up action on measures to be undertaken for its preservation.
Trees will be planted along the banks of the Narmada and sewage water will be treated before it flows into the river.
-ANI