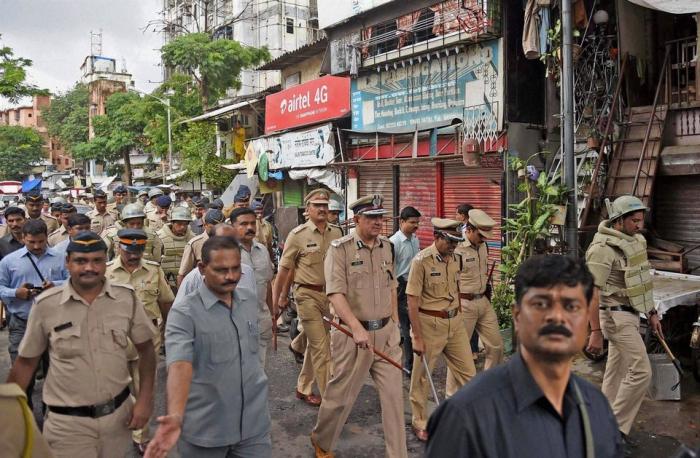 The residents of the Madh Island came in support of the police action in the 'moral policing' after the Madh Island raid. Threatening to gherao the residence of Maharashtra Chief Minister Devendra Fadnavis if senior police officers who led the raids were transferred, the residents backed the police action.
"We will hold a protest, as part of which we will gherao the chief minister's residence," said Naresh Jadhav, a resident of Madh village in north Mumbai's suburb Malad. "The villagers, who are relieved that their womenfolk are now safe from prying eyes after the police action, are pained to read reports condemning the so called 'moral policing'," Jadhav told reporters. "Police supported us and we will support them if any action is taken against policemen for doing their duty," he said.
Read more: Morality rules: 40 couples fined, harassed for booking hotel rooms in Mumbai
Rakesh Rajput, a resident of Dongarpada village in the area where the raids were conducted, said the villagers had been writing to police for last five years to take action to end the prostitution which was rampant in hotels, lodges and cottages in the area. "Before the police action, our women had to go with bowed heads. Now they can walk freely. We can't thank the police enough," Rajput said.
Jadhav said the hotel lobby in the area was behind the 'moral policing' campaign as their business was affected due to the raids. Jadhav lauded the police officers for their "timely intervention" in stopping the menace of prostitution in the area.
Mumbai Police Commissioner Rakesh Maria had on Sunday ordered an inquiry into the raids in city's Madh Island and Aksa area on August 6 in which 13 couples and 35 other people were rounded up, drawing severe flak from public. "What police did was praiseworthy. They have got rid of the menace of prostitution in the area through their action," Kansari Mata Adivasi Samaj Seva Sangh president Renuka Dive told PTI. The Sangh is an organisation comprising residents of Madh and adjoining areas and its members are mostly tribals.