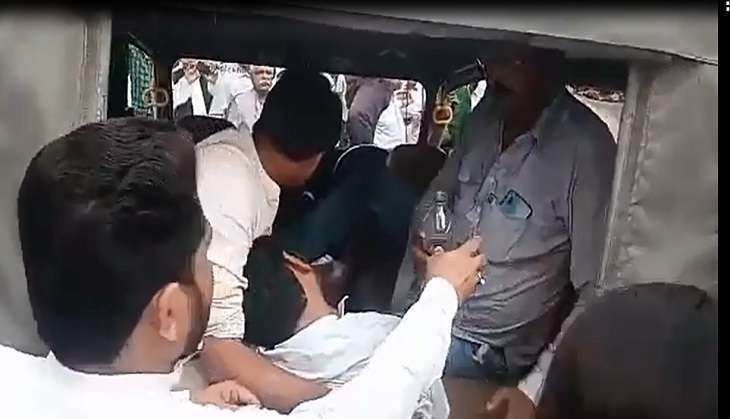 Members of the Human Rights group Rihai Manch were brutally beaten up, on 2 November, by the Uttar Pradesh Police in Lucknow after they staged a protest against the controversial encounter of eight SIMI activists by Madhya Pradesh Police.
Rajiv Yadav, General Secretary of the Rihai Manch got badly injured in the incident and has been admitted to a hospital where he is currently undergoing treatment.
According to Anil Yadav, spokesman of Rihai Manch, the police attacked their activist even before they had started their protest. Yadav said that the police officers misbehaved with them while they were putting up the banners at the protest venue.
Yadav also raised suspicions over the MP Police and said that a proper probe should be conducted into the killings of the SIMI activists.