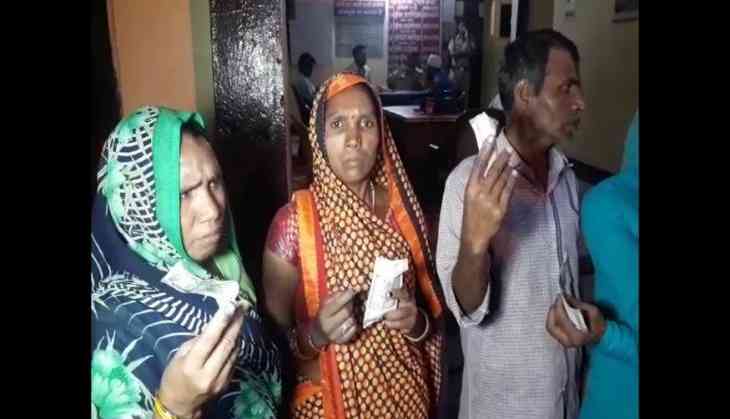 Residents of a village in Uttar Pradesh's Chandauli constituency have alleged electoral malpractices as the indelible ink was forcefully applied on their fingers. One of the 13 Lok Sabha seats of UP, Chandauli votes for the seventh phase polling. The villagers claimed that they were bribed by BJP workers in the final round of the national election today.
According to reports, Chandauli village resident Tara Jeevanpur on Saturday evening were given Rs 500 by BJP workers who then forcefully applied inks on their fingers. Jivanpur, along with workers of the Samajwadi Party and the Bahujan Samaj Party, protested outside the local police station.
"They asked us if we'll vote for the party. They told us now you can't vote. Don't tell anyone," a resident was quoted as saying by news agency ANI.
SDM of Chandauli has taken cognisance of the matter and has said that complaints have been filed so that an investigation could be done.
"Some residents of village Tara Jivanpur are alleging that ink was put on their hands and money was given to them so that they would not be eligible to vote. I can assure that all people who are eligible to vote in the constituency will be able to cast their vote, action will be taken against those who are found guilty," Sub Divisional Magistrate Kumar Harsh told reporters.
Also read: Rahul Gandhi hails women for playing key role in Lok Sabha polls