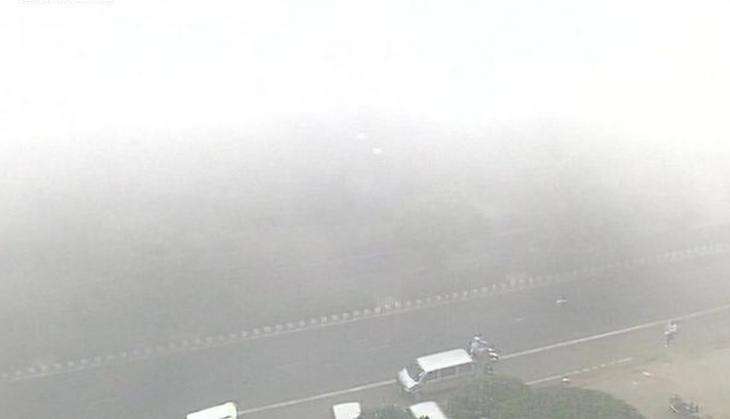 At least three people were killed and six others injured after being run over by a truck in Allahabad, Uttar Pradesh, due to poor visibility as shallow to moderate fog engulfed the state since Thursday night.
As visibility dropped sharply due to dense fog in many parts of the country, Jet Airways on 2 December stated that due to adverse weather conditions in Delhi, Lucknow and Amritsar, they are expecting delay in the arrival and departure of flights.
"Due to poor visibility in fog at Delhi, arrival and departure delays are expected at Delhi airport," Jet Airways tweeted.
"Due to adverse weather in Lucknow & Amritsar, we're expecting delays in arrivals & departures," the airline said in a series of tweet.
Meanwhile, dense fog engulfed several parts of North India, delaying 70 north-bound trains and 49 flights departing from Delhi on Friday. Around 70 north-bound trains, including Rajdhani services, were delayed, while around 30 others were rescheduled due to fog today.
Dense fog and poor visibility led to massive chaos at Indira Gandhi International airport, where almost all flights have been delayed.
On Thursday, flight operations at the airport were severely affected as well. More than 200 arrivals and departures of flights were affected on account of weather as well as "other reasons", PTI reported.
A Northern Railway official said that Rajdhani trains from Kolkata, Sealdah, Bhubaneswar and Patna were among those that were three to five hours late. He said around 30 trains originating from Delhi were rescheduled due to fog.
According to an IGI release, in all, 88 flights were delayed due to fog and other reasons. According to the MeT Department, dense fog is likely over South Assam, Meghalaya, Bihar, Uttar Pradesh, Haryana, Punjab, Delhi and North Madhya Pradesh on Saturday.
-ANI