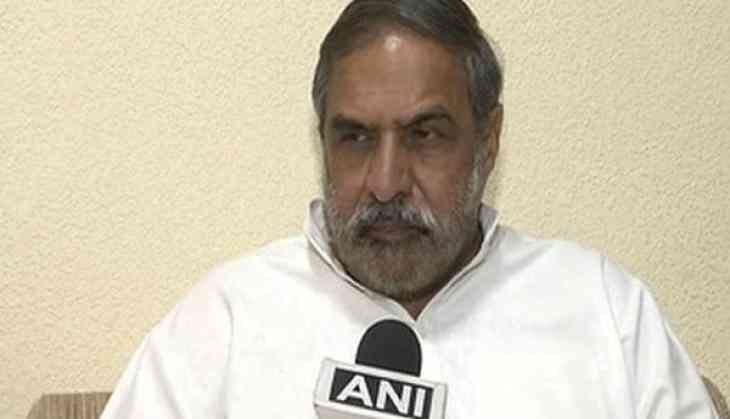 The Congress Party on 28 April, accused the Central Government of double standards, while stating that it's almost three years since Prime Minister Narendra Modi resumed office and they have done nothing about the Lokpal Act.

Congress leader Anand Sharma told ANI, "There is no reason why Prime Minister Modi-led- BJP government did nothing for Lokpal. When the BJP was in opposition, they agitated for it. Now, I say without any delay there should be Lokpal. This shows that they have double standards."

Sharma asserted that the BJP Government does not believe in accountability and transparent governance.

The apex court yesterday asked the Central Government to implement the Lokpal Act, while saying that there is no justification for holding it in abeyance.

The apex court passed the judgment while hearing a plea filed by an NGO, Common Cause.

It had earlier slammed the Central Government for not appointing the Lokpal in an expeditious manner.

Appearing for the NGO, Common Cause, senior apex court lawyer and former Law Minister Shanti Bhushan had argued that though the Lokpal and Lokayuktas Act, 2013, received Presidential assent on January 1, 2014, and came into force from January 16, 2014, Lokpal is not being appointed by the Central government deliberately.

Earlier this month, Congress leader K.C. Venugopal filed a privilege notice against Finance Minister Arun Jaitley, accusing him of misguiding on the Lokpal bill that is pending with the standing committee in the Lok Sabha.

Earlier on March 23, the opposition unleashed a stinging attack on the government, over the delay in appointment of the Lokpal, a day after it informed the Supreme Court that the anti-corruption ombudsman cannot be appointed without amending a law.

However, Jaitley intervened and said the required amendment in the law was being considered by the parliamentary standing committee concerned.
-ANI