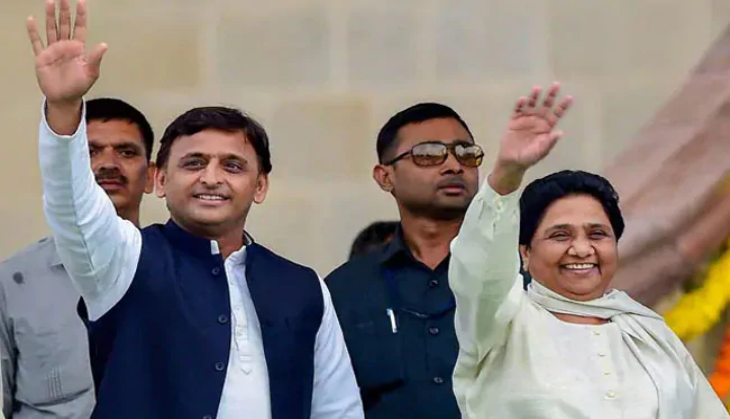 The Bharatiya Janata Party is leading the charge in India's largest state Uttar Pradesh. The speed is a bit slower than 2014 but it is comfortably ahead on more than 50 seats. Akhilesh Yadav and Mayawati led Mahagathbandhan is leading in 21 seats. Narendra Modi is comfortably leading in Varanasi by 3,29,568 votes.
BJP stalwart Maneka Gandhi is leading in Sultanpur by 11,146 votes against Bahujan Samaj Chandra Bhadra alias Sonu Singh. Maneka's son Varun Gandhi was elected from Sultanpur in 2014 but he was shifted to his mother's constituency Pilibhit this year. Varun Gandhi is leading by 1,62,301 votes against Samajwadi Party's Hemraj Verma.
Congress is ahead on just one seat this time compared to two seats in 2014. Sonia Gandhi is leading in Rae Bareli by 96,664 votes, while her son Rahul Gandhi is trailing behind Smriti Irani by 13,472 votes. Akhilesh Yadav is comfortably leading in Azamgarh against BJP's Dinesh Lal Yadav (Nirahua).
Also read: India awaits Modi 2.0: Twitterati ask 'How's the josh?' as BJP sweeps 2019 elections