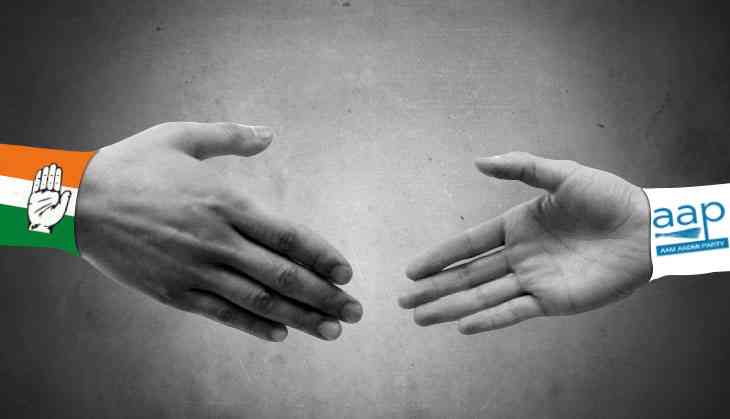 After an announcement from the Congress that there would be no tie-up with the Aam Aadmi Party for the upcoming Lok Sabha election, Delhi Congress chief Sheila Dikshit has met UPA chairperson Sonia Gandhi, which some suggests is about the poll pact.
As per media reports, there is a certain section in the Congress party which is up for an alliance with the ruling AAP in Delhi, along with some in the Central leadership but it's the DPCC which seems to think otherwise.
Although, Sheila Dikshit after meeting Sonia Gandhi has cleared the air, stating, "The decision (against alliance with AAP) after meeting Rahul Gandhi still continues, that is all," as quoted by news agency PTI.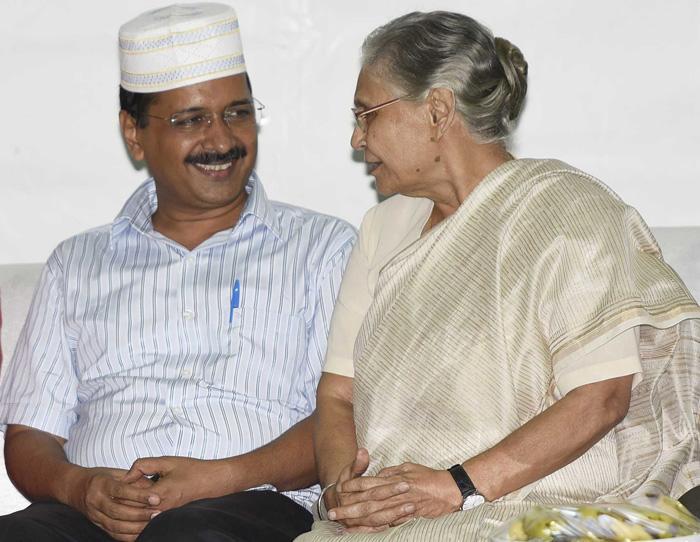 Arvind Kejriwal and Sheila Dikshit
As per an insider of the AICC, "The issue of alliance was discussed between Sonia Gandhi and Dikshit and the former asked her to consider the consequences of vote split between the AAP and the Congress, paving way for victory of BJP in the polls."
Although, Delhi Congress' working president rejected the media rumours and said that nothing of such (alliance talks) sort was discussed. "Sheila ji went to invite Sonia Gandhi for our booth workers' convention scheduled on Monday and it's a rumour that the issue of alliance, which has already been rejected, was discussed."
It was clear that AAP was ready for the alliance but the Congress realised that both the party's would be pitted against each other in the 2020 Assembly election and it would be a state of conundrum for Sheila Dikshit and Arvind Kejriwal.
Also read: Rahul Gandhi asks PM Modi: 'Tell nation who released Jaish chief Masood Azhar from jail?'