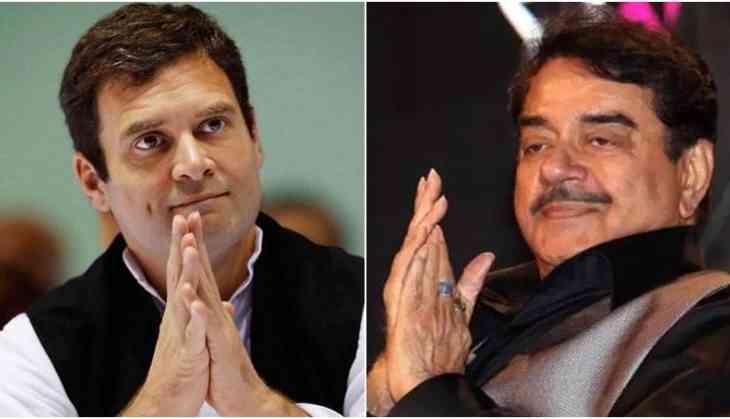 Sidelined BJP leader Shatrughan Sinha, whose ticket from Patna Saheb was forfeited, will be joining the Congress party on March 28, claims Congress MP Akhilesh Prasad Singh, as reported in the media.
Earlier today, BJP rebel leader Shatrughan Sinha, in a series of tweet praised the Congress president Rahul Gandhi's poll gimmick of giving Rs 72,000 yearly to the poors and said that 'it's a masterstroke.'
The actor-turned politician tweeted, "It's a masterstroke by the 'master of situation', Rahul Gandhi - declaring Minimum Income Guarantee scheme. It has rattled our people so much that some of our prominent people had to rush for a press conference, calling the whole declaration/ announcement "chhal kapat".
Sinha further attacked the ruling BJP and tweeted, "Would like to know from our learned friends / leadership - that when you announced various 'jumlaas'....15 Lacs to every individual, farmers' loan waivers & subsidies, more than 2 crore jobs for the youth every year, etc. etc..Was all this fair?"
Shatrughan Sinha has been raising voice against the Modi-Shah leadership and he was thereafter, sidelined by the party high command.
Also read: 'Self-respect hurt,' says Union Minister Giriraj Singh, after BJP denies him preferred Nawada seat