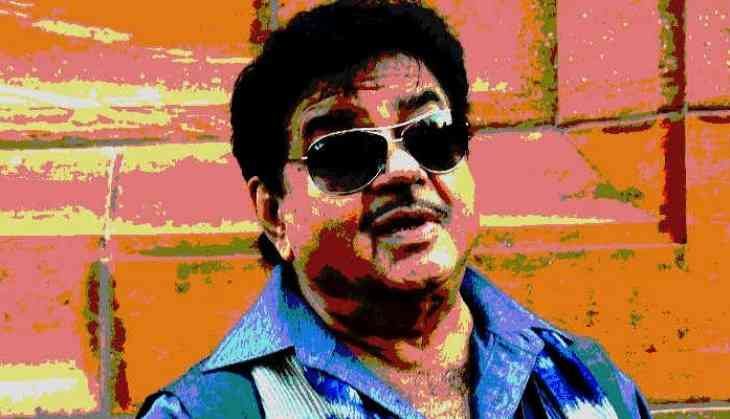 Veteran politician and sidelined BJP leader Shatrughan Sinha has joined the Congress party here in Delhi, after he was denied a ticket by the BJP from Patna Sahib.
Sinha, who is all set to contest the Lok Sabha election on Congress ticket from Patna Sahib, will be faced by Union Minister Ravi Shankar Prasad, who has been fielded by the BJP, making a tough contest for the two heavyweights.
Delhi: Veteran actor and BJP MP Shatrughan Sinha joins Congress in presence of Congress General Secretary KC Venugopal and Randeep Surjewala pic.twitter.com/T1izPmSEEu

— ANI (@ANI) April 6, 2019
Sinha had been attending the Opposition rallies and campaigns since a long time and have been involved in criticism of the Modi government as various stances. It was speculated that the actor-turned politician might not be given a ticket and he would join either the Congress or the Aam Admi Party.
In a statement, Sinha said, "I have left the BJP, when it was formed 39 years ago," and he was referring to the BJP's Foundation Day.
BJP, which is in an alliance with Nitish Kumar's Janta Dal United, Ram Vilas Paswan's Lok Jan Shakti party, is aiming to win more than 30 seats in Bihar, where the 'Mahagathbandhan' under Lalu Yadav's RJD, Congress, RLSP, VIP and CPI (M-L) would be in a direct contest.
Until now, the predictions by the pollsters have been intruguing which states that Grand Alliance has an edge ove rthe NDA, yet some pollsters predict the vice-versa. While Shatrughan Sinha was asked about her wife's candidature, Sinha replied saying, 'time will tell.'
Also read: BJP's 39th Foundation Day: 'BJP has become India's preferred party,' wishes PM Modi to cadres