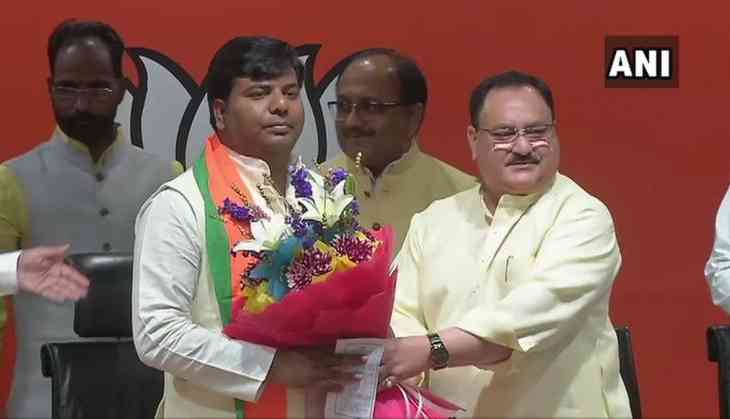 In a twist of events, the Nishad Party leader and Gorakhpur MP Praveen Nishad has joined the Bhartiya Janta Party ahead of the upcoming Lok Sabha polls and the Nishad Party will also be supporting the BJP in 2019 elections.
It was Praveen Nishad, who contested against the BJP in the Gorakhpur By-poll in 2017 and defeated the ruling dispensation. The seat which was under CM Yogi Adityanath's belt had been for the BJP since last 25 years but Praveen Nishad, along with the support of the Opposition parties like SP-BSP had won the poll.
Delhi: Nishad Party leader and Gorakhpur (UP) MP Praveen Nishad joins Bharatiya Janata Party. Nishad Party to support BJP in Uttar Pradesh in upcoming Lok Sabha elections. pic.twitter.com/Aqk5X2ZeAu

— ANI (@ANI) April 4, 2019
After announcing a support for the SP-BSP-RLD alliance in the 2019 election in UP, the Nishad Party backtracked from its promise after the leadership got upset over no seat allocation for them. They had later on met UP CM Yogi Adityanath and finalised the alliance deal.
Nishad is a minority community in Eastern Uttar Pradesh who have a chunk of votes of the fishermen community and the Mallahs.
aLSO READ: Rahul Gandhi files nomination from Wayanad, Priyanka Gandhi holds the baton