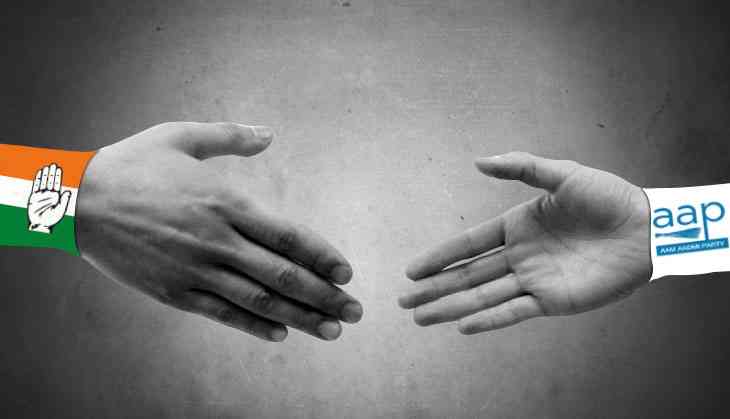 AAP and Congress alliance talks
After Delhi CM Arvind Kejriwal announced names of candidates for six out of seven Lok Sabha seats, and added that there will be 'no alliance with Congress as they don't want it,' today Rahul Gandhi has called up the Delhi unit of Congress for a meet.
It is being speculated that Rahul Gandhi and the party high command are in a position to ally with the ruling AAP but it's the Delhi Congress unit which is adamant not to go with the Aam Aadmi Party.
As per media reports, there is a possibility of Congress getting hold of 3 seats but the AAP might have offered 2 seats and the latter is also open for a tie-up in Punjab and Haryana as well.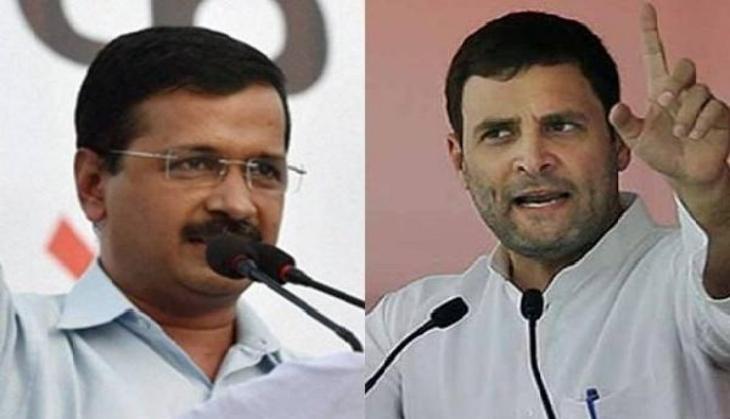 Delhi CM Arvind Kejriwal and Rahul Gandhi
As the political corridors of Delhi has started seeing alliance and 'anti-Modi' outfits coming together, this can be a strategic step for both the party's future as the Delhi Assembly election is scheduled to happen in 2020.
BJP, which had swiped all the seven seats in 2014 Lok Sabha polls, were no where near the AAP in the 2015 Delhi Assembly when it created history after winning 67 seats and BJP was decimated to a mere three.
Now, the talks to include AAP in the Mahagathbandhan, which has appeared at various Opposition party's convention and meets will be detrimental for Delhi as the fractured relation between Congress and AAP has still not seen any amendment due to trust deficit and zero communication. It would be interesting how BJP fares if the two arch rival party's ally for 2019 polls.
Also read: After demanding evidence for air strike, Digvijay Singh now terms Pulwama terror attack an