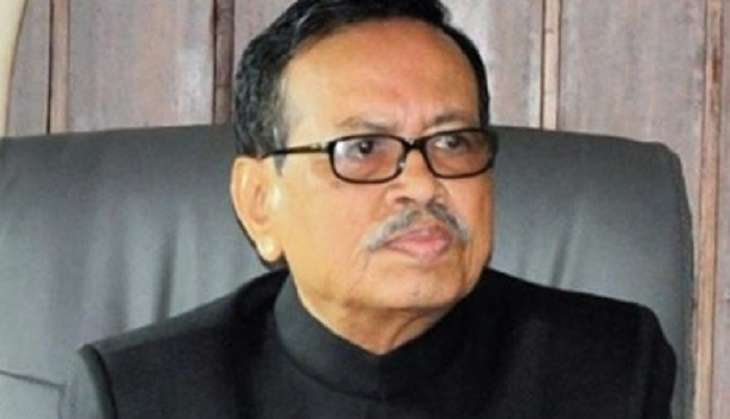 After alleging that the BJP government wanted him to resign, Arunachal Pradesh Governor Jyoti Prasad Rajkhowa said on 6 September that he will not resign until the President dismisses him.
"I want the President to dismiss me. I will not resign. Let the President express his displeasure. Let the government use provisions of Article 156 of the Constitution," he said.
Rajkhowa said that he had been asked to resign "on health grounds" weeks after the Supreme Court had restored the Congress government in Arunachal Pradesh.
He said, "I have fully recovered from my illness and I have been discharging my duties after complete recovery. If they want me to quit, the prime minister and his cabinet will have to recommend the same to the President, who will then issue an order under specific provisions of the Constitution."
"Even a fourth grade employee of the government has to be given in writing if the government wants him or her to resign or even go on leave. I am a Governor and this a Constitutional post," he said.
PTI reported that a person from Guwahati had informed Rajkhowa that the government wanted him to resign on health grounds.
The former bureaucrat, who was appointed as Governor in June last year, said: "I do not have a single blot in my long career. The government must have appointed me as Governor on the basis of my spotless track record. I feel very humiliated. It was a bolt from the blue. For the Governor's post, I never met or approached any BJP leader whether at the local level or that of the PM".
Stating that he was prepared to vacate the Raj Bhavan instantly on receiving the President's order, Rajkhowa said: "I have kept all my belongings packed. I have also told my office that if the order (regarding the dismissal) arrives in Raj Bhavan, they should immediately inform me and I will not stay even one minute after that."
On 13 July, the Supreme Court ordered a restoration of the Congress government in Arunachal Pradesh by quashing all decisions of the Governor precipitating its fall in January, holding them "violative" of the Constitution.
--With inputs from PTI