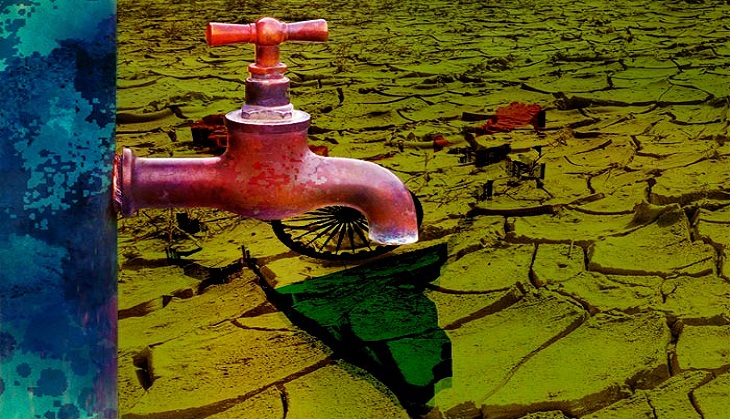 Life in the villages of Latur in Maharashtra revolves around waiting for the proverbial water tanker. The acute water crisis looming over the district has brought residents to their knees, and unable to quench their thirst, they have started migrating. "Our life is just dependent on a water tanker coming and going. We have nothing else to do," said Shakuntala, a resident.
Though the government is providing water, the supply is erratic. "The water we get is just sufficient for drinking and ablutions. We can't even wash our clothes," says Sharifa, another resident.
The anganwadi, which are suppose to provide adequate food to under privileged children are also now not able to provide its services.
Tankers travel 20 kilometres each time. And the uncertainty in its timings is also making people in the diaspora restless. Authorities in Latur have imposed Section 144 of the Criminal Procedure Code in areas around 20 water storage tanks until May 31 to avoid any possible violence over water.
The locals in the drought-hit Latur District of Maharashtra are forced to travel long distances for water, as it is experiencing an unprecedented water scarcity this summer.
According to the villagers, the administration sends limited water tankers to the village. The villagers either have to buy water or get them from the nearby farm. The women of the village have to bring water from across two kilometres. The villagers spent almost the whole day sourcing water.
"We get water from relative's house which is almost two kilometres away. We don't have money to pay for water from the tanker. We can eat half a roti and sleep, but life can't function without water," said a local.
"There is no tanker provided by the administration in our village, we have to travel two-three kilometres to get water," said Saira, another local.
"There is a very limited water resource in our village. We have solely spent around Rs. 50,000 and not taken any help from the administration. The administration provides water, but not sufficient according to the population. We request administration to take most possible immediate steps in this regards," said the village head.
Section 144 was imposed today in Parbani area after locals clamored for water resources.
This came after similar steps were taken to quell protests in Latur suffering from huge water crisis.
-- ANI