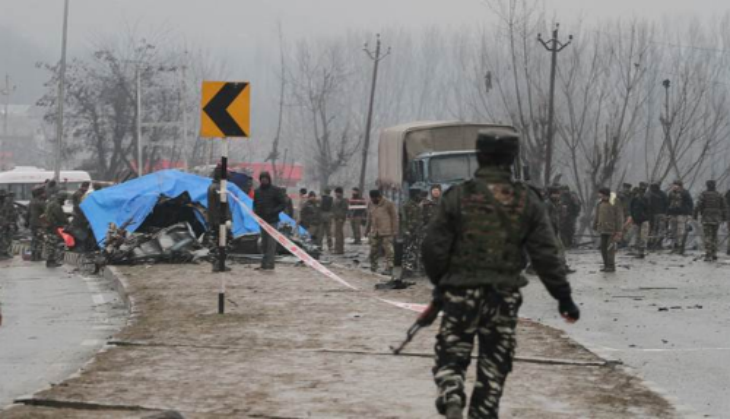 As the tension escalates between Indian and Pakistan, the intelligence agencies are conducting raids across the state of Jammu and Kashmir and have identified various locations through which terrorists seemed to enter.
The latest information has revealed that a mosque was used as a cover for teh Balakot camp where the militants of Jaish-e-Mohammad were being trained and it was later on destroyed by the Indian Air Force (IAF).
As per media reports, the camp was spread across the land of 6 acres with around 5-6 buildings whi ch could have accommodated around 600 peoople. The reports of intelligence have confirmed that the location was strategically used to radicalize the militants by displaying videos of the 2002 Godhra riots and IC 814 hijacking.
Jammu and Kashmir: Visuals of security from Manjakote sector of Rajouri District pic.twitter.com/2ZJWuR9p1b

— ANI (@ANI) February 28, 2019
The reports further stated that after training at the mosques in Balakot, the militants were transfered to Jammu and Kashmir via four routes, which are now identified as ' Balakot-Kel-Dudhniyal, Kel-Kainthawali, Kel-Lolab district and Kel-Kachama Kralpora.' And all these routes led to Kupwara district in Kashmir.
An intelligence report, as published in The Indian Express read as, "Militants there are being trained in handling weapons like AK 47, machine guns, LMG, rocket launcher, under barrel grenade launcher and grenades. Apart from basic training in weapon handling, they are also being trained in jungle survival, ambush and communication using GPS and map reading etc."
After India conducted "pre-emptive non-military" strikes across LoC at the terror camps of JeM, Pakistan has resorted to retaliate with its F 16 fighter jets and now, one IAF Wing Commander Abhinandan is in the custody of Pakistan, after his MiG crashed during the operation.
Also read: 'Further military acts will worsen situation,' US tells India-Pakistan