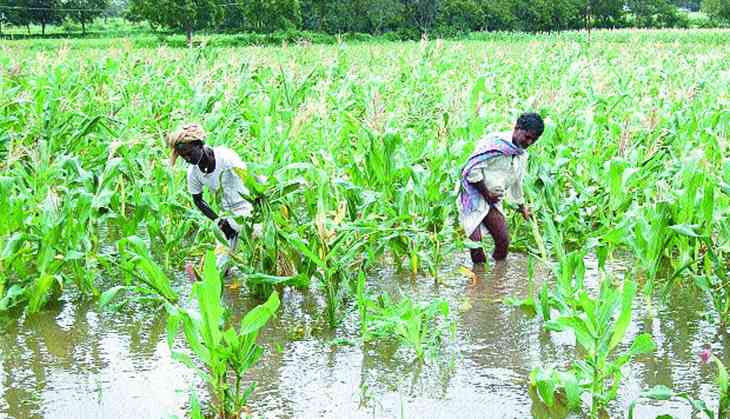 Maharashtra Government today told the state Assembly that the rate of compensation for farmers in return of their land to set up industries would be fixed after thorough consultations between local authorities and farmers.

Replying to a debate in the lower house during the Question Hour on the issue of scrapping of land acquisition process in Khalapur, Industries Minister Subhash Desai said the government is firm on not taking land under irrigation for industrial development.

"Only barren land, where no crops grow, is being considered. The rate of compensation is being decided after thorough consultations with the farmers. There is no force from the government and the land is acquired only with the consent of the farmers," he said.

BJP MLAs Ashish Shelar and Atul Bhatkalkar sought to know if the land acquired from farmers for the SEZ project in Raigad few years ago is being returned to the farmers since the project has now been scrapped.

In response, Desai said the issue did not come under the purview of the question listed.

Bhatkalkar suggested that the land which was acquired for the SEZ project should be utilised for affordable housing.

Replying to other supplementaries, Desai said the focus was always on acquiring unused government land for development purpose.

"It is only when there is no availability of government land, we look for land from farmers," he added.

Desai said there is a proposal to set up skill development centres in every MIDC in the state.

Replying to another question regarding the unused plots acquired for setting up industrial estates in Sindhudurg and Ratnagiri districts, Desai said 2,000 plots in the state have been taken back by the government over the last two years since they have not been utilised for the purpose of which they were acquired.

The minister said in these two districts, there are eight industrial estates, 36 of the 2,651 plots have been taken back.

Power Minister Chandrashekhar Bawankule said the process of seeking compensation for losses of crops because of damage of electricity wires and poles would be online. "The effort is to ensure that the compensation is received by the beneficiaries within three months," he said.

Bawankule also said the Mahavitaran app through which consumers pay their electricity bills, will have a new feature of meter reading as well.

The question hour began this morning in the absence of opposition members, who continued their boycott of the proceedings for the third consecutive day over the suspension of 19 legislators for disrupting the budget presentation.
-PTI