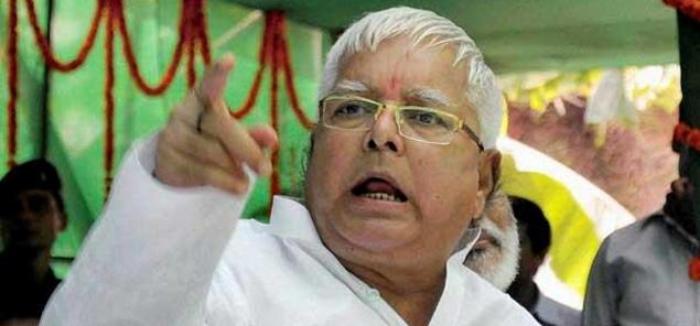 Mounting an attack on the RSS, RJD chief Lalu Prasad Yadav tweeted that the Sangh is a sexist organisation, which also promotes castesim. Targeting the right-wing organisation in his tweets, Lalu questioned why a woman or a member from a non-Brahmin caste has never been allowed to head the organisation.
RSS एक घोर जातिवादी एवं स्वर्ण पुरुषवादी संगठन है. आरएसएस देश के 80 फ़ीसदी पिछड़ों एवं दलितों को ठगने का काम करता है.

— Lalu Prasad Yadav (@laluprasadrjd) September 14, 2015
But here's a reminder
This is rather ironical as the statement is being made by Yadav, who along with Samajwadi Party supremo Mulayam Singh, had adamantly opposed the Women's Reservation Bill in Parliament. In a speech laced with sarcasm in the Lok Sabha in 2010, he had even dubbed the Bill as an onion that will bring tears to the eyes of the members once they peel it.
Lalu even called the bill a "political blunder" and alleged that it was a conspiracy hatched by the BJP and Congress to suppress the representation of women from the OBC, ST/SC and Muslim communities.