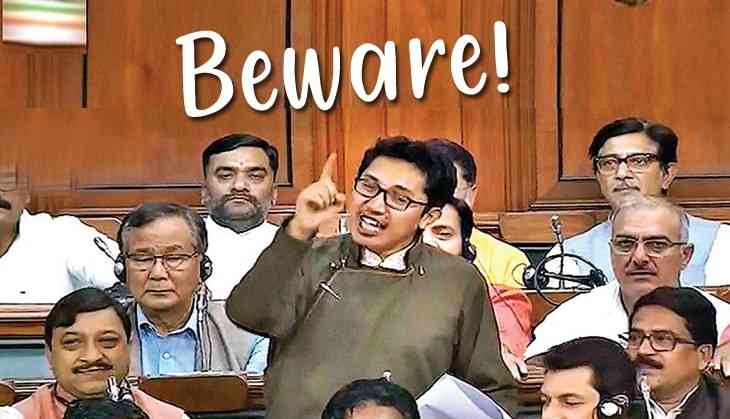 Jamyang Tsering Namgyal, a BJP MP from Ladakh who has been applauded for his remarkable speech on the scrapping of Article 370, has shared a post on Facebook which notified FB users not to send him more friend request.
Tsering took to Facebook on Wednesday and said, "I cannot accept more friend request here as the limit of 5000 is crossed."


Namgyal has sought the attention of the country on Tuesday when he raised his voice in the support of Article 370. He said in his speech that the people of Ladakh had been fighting for Union Territory status for Ladakh for the last seven decades.
"If Ladakh is today underdeveloped, then Article 370 and Congress party are responsible for it," the 34-year-old BJP leader said.
Ladakh BJP MP also slammed the former chief ministers of Jammu and Kashmir- Mehbooba Mufti and Omar Abdullah, who have voted against the bill. Tsering said, "They never contest panchayat elections but when it comes to their posts, they want to contest." He added that these people think Kashmir as their ancestral property but, it is no longer true.
It was the impact of his dynamic speech which compelled PM Modi to tweet.
PM Modi took to his official handle and applauded Tsering speech. He wrote, "My young friend, Jamyang Tsering Namgyal who is @MPLadakh delivered an outstanding speech in the Lok Sabha while discussing key bills on J&K. He coherently presents the aspirations of our sisters and brothers from Ladakh. It is a must-hear!"
Check out Tsering's speech in Lok Sabha:
Also Read: Malala Yousafzai on Kashmir issue: We can all live in peace