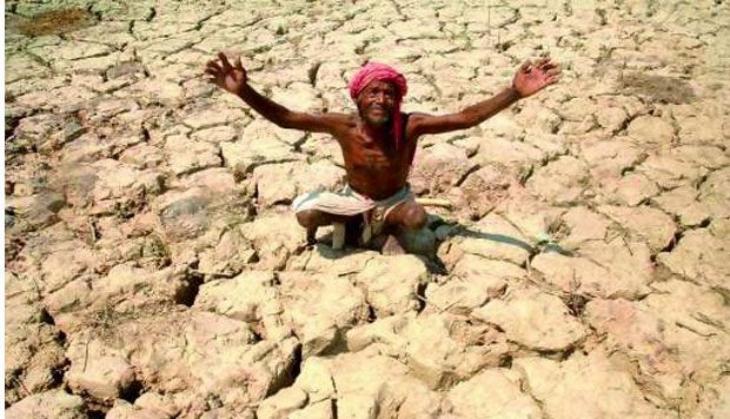 Only 1.8 per cent of the 1.52 crore people from 10 drought-ridden states were employed for the full 150 days guaranteed by MGNREGA, says a report on the scheme during the financial year 2015-16.
The data is drawn from one lakh gram panchayats in states such as Maharashtra, Telangana, Karnataka, Andhra Pradesh, Odisha, Madhya Pradesh, Jharkhand and Chhattisgarh.
In Rajasthan and Uttar Pradesh, only 0.2 per cent or less of the people employed under the rural job guarantee scheme worked for the full 150 days, according to The Indian Express. But though activists say this is because the states do not have enough funds for the scheme to work properly, central government officials say that this low number reflects the demand for jobs.
"There isn't much gap between work demanded and supplied," said an official.
Data shows that of the 1.78 crore households registered as having demanded work under the scheme, 85 per cent were provided work. However, say activists, the registered official demand does not really reflect the actual demand on the ground. They claim that state governments do not register demands for work unless they are actually able to provide work, since the Act mandates that once a demand is registered, work has to be provided within 15 days or else the state must pay each worker an unemployment allowance.
"In a drought scenario, the government can't produce fodder or water and, hence, NREGA is the only instrument that can generate work and wages for those affected," said Nikhil Dey of Rajasthan-based Mazdoor Kisan Shakti Sangathan. "Last year, there weren't even enough funds to provide for 100 days of work let alone 150 days. Unless the finance ministry gives funds required for MGNREGA, neither the Rural Development ministry nor the state agencies can carry out their mandate."
MGNREGA guarantees 100 days of wage employment every year for rural people willing to do unskilled manual work. In September 2015, as the effects of drought deepened, the Cabinet approved 150 days of employment per household in drought-hit areas. However, there was no corresponding increase in its budget allocation.
This year's budget allocation of Rs 38,500 crore for the scheme is the highest ever, says the Centre. However, according to Dey, given the situation in the drought-ridden states, the current allocation would have to be Rs 65,000 crore at the minimum.