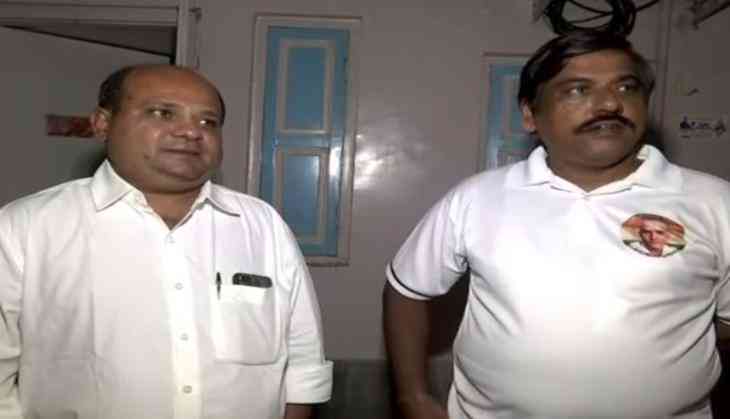 After the Government of Pakistan offered a meeting between imprisoned Indian national Kulbhushan Jadhav and his wife on humanitarian grounds, his friends called it a positive step from the neighboring country and credited the Indian government and International Court of Justice(ICJ) for it.
"We see this is a positive step from Pakistan. The pressure our government created in the country and the verdict of the International court in favor of India forced Pakistan to step back," his friend Arvind Singh told ANI.
The Pakistan Government, who arrested Jadhav over charges of alleged involvement in espionage activities for India's intelligence agency - the Research and Analysis Wing (RAW), decided to arrange a meeting with his wife, purely on humanitarian grounds.
However, India has always maintained that Jadhav was kidnapped from Iran where he had business interests after retiring from the Indian Navy.
Singh expressed his happiness that now they will get to know about Jadhav's actual condition.
"I am really happy. We were repeatedly demanding to let his parents meet him, but at least his wife is allowed a visit now. We will at least get to know about his situation, his health, and his mental condition. Till now, we didn't know what are his thoughts and were only listening to Pakistan's version," he said.
Tulsi Das Pawar, another friend of Kulbhushan, said that Pakistan would have executed Jadhav if India had not intervened at the right time.
"If India had not intervened at the right time, Pakistan would have executed him. The ICJ supported us," he said.
Pawar hoped that Pakistan might acquit Kulbhushan in the following days.
"This is a result of the continuous attempts and prayers of India. We were waiting for such moves for a long time. Our hopes have increased. They are letting him meet his wife today. Tomorrow, they might take a fair approach and acquits him. This is a very positive move from Pakistan," he said.
"The whole scenario has changed. Pakistan has now realised that they have to adhere to certain policies though they are not willing to do that. The situation is favourable for India and we are definitely going to win the case in the end," he added.
On 10 April 2017, Jadhav was sentenced to death by a Field General Court Martial (FGCM) in Pakistan.
On 18 May 2017, the International Court of Justice (ICJ) stayed the hanging, after India approached it against the death sentence.
-ANI