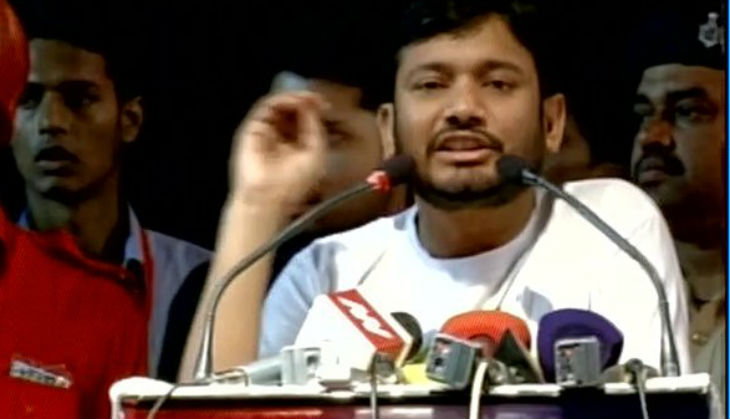 On 8 September, All India Students Federation (AISF) leader and Jawaharlal Nehru University's students' union president Kanhaiya Kumar lashed out at the Left Front leaders, alleging that they were not doing enough for the people.
Speaking at a mass convention in Kolkata, Kumar said: "If the Left leaders are not being charged with sedition, if they are not being framed and sent to jail, if they are not being beaten up or if shoes are not being hurled at them, I would say they are not working for the people".
Criticising the CPM-Congress alliance in Bengal, Kumar said: "I want to ask a question standing in Bengal. When the first general election in India took place, Communist Party of India stood against Congress as opponent. How that opponent became so weak? Earlier the comrades used to say that Congress people are the agents of Imperialism. I want to ask my comrades, did Congress change? Whose agents are the? How could you now forge an electoral alliance with Congress in Bengal? How did you compromise on your ideology?"
During the event - which was also attended by CPI state secretary Probodh Panda - Kumar raked up former CPIM general secretary Prakash Karat's comments on the Modi government exhibiting 'authoritarianism'. "There is a certain veteran CPIM leader who is also a former student of the JNU. He said that the Modi government was authoritarian and not fascist. To him I want to say that comrade if you don't want to fight anymore, please retire and go to New York. We will fight our battle," Kumar said.
The student leader cited examples of instances of violence against Dalits and leaders of the ruling party imposing a dress code on foreign visitors to India. "If this is not fascism then what is?" he asked.
While on his way to the convention, Kumar was greeted by agitating BJP supporters who pelted eggs at him. After he took the stage at the convention, the student leader said that if anyone wanted to wave black flags or throw shoes at him then it was their democratic right to do so.
Speaking on the sidelines of the convention, Kumar said that what happened at Singur and Nandigram (during the reign of ex-Chief Minister Buddhadeb Bhattacharjee) was wrong.
"I had been asked about my views, as a farmer's son, on the Nandigram and Singur incident. I had asked a counter question. Why is it that in Bengal, sons of doctors, IAS officers and politicians want to grow up to be exactly like their parents but the son of a farmer does not want to be a farmer? That is because farmers get caught in the vicious cycle of debt and very often commit suicide because they dont get enough buyers for their produce".
"My view on Singur is that what happened there is wrong. We are not against industries but our land should not be taken forcefully. The question is if you are taking our land what will you give us in return? Take our land but we should also be made shareholders in the industrial unit that you put up," he said, much to the embarrassment of the Left leaders sharing the stage with him.
He also said that Mamata Banerjee, who became the Chief Minister of Bengal by riding on the Singur movement, should not be given all the credit. "There was a lot of difference between what Mamata had said before her ascent to power and what her actions were after she became the Chief Minister," Kumar alleged.
"She displayed Left characteristics when she talked about the rights of the poor, Dalits and labour class but there is a difference between talking about something and the actual implementation of those. But when she won the elections she started doing things which are exactly opposite to what she had assured before," he said.
When asked to comment about his entry into politics, he said: "I am the first learner of my family and the first one to complete a Phd in the whole village. I had my responsibilities towards them as a student which I had to live up to".
During his speech, he lambasted the Centre, saying that the Union government's economic policies were adding to the debt burden of the Indian citizens. Slamming Prime Minister Narendra Modi's recent 'Shoot me not my Dalit brothers' speech, he said: "He needs the Dalit votes to offset the Muslim votes against him".