With all the hullabaloo surrounding Kohinoor, we thought it\'s time to clear the air around the diamond.
Now, hold on. We do not know if the enigmatic gem was a gift to the British government or stolen from India.
But what we do know is that Kohinoor is definitely not the biggest and brightest diamond found on Earth (contrary to popular beliefs).
Found near Guntur, Andhra Pradesh, around the 13th century, Kohinoor was a large uncut (or rough) diamond weighing 793 carats (158.6 g). Much later, the Queen of England ordered to cut it down to a beautiful oval shape, which now features as a part of Crown Jewels. The cut diamond weighs just 105.602 carats (21.12g).
Back in the 13th century, Kohinoor was one of the largest uncut diamonds found on Earth.
However, with the passage of time, several bigger uncut diamonds were discovered.
Here are six uncut diamonds which are larger and more precious than the Kohinoor: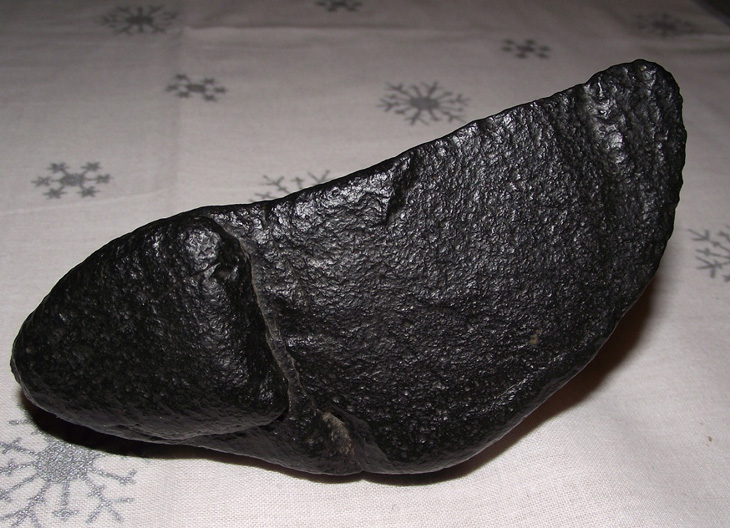 Sergio Diamond

1. Sergio Diamond: 3167 carats (633 g)

The largest rough diamond discovered on Earth has mysterious origins. Found in Brazil in 1895, Sergio is a carbonado diamond (black or burnt or carbonised). According to some scientists, Sergio has meteoritic origins and could possibly be a relic from Uranus or Neptune. Sergio is harder and more porous than natural diamonds found on Earth.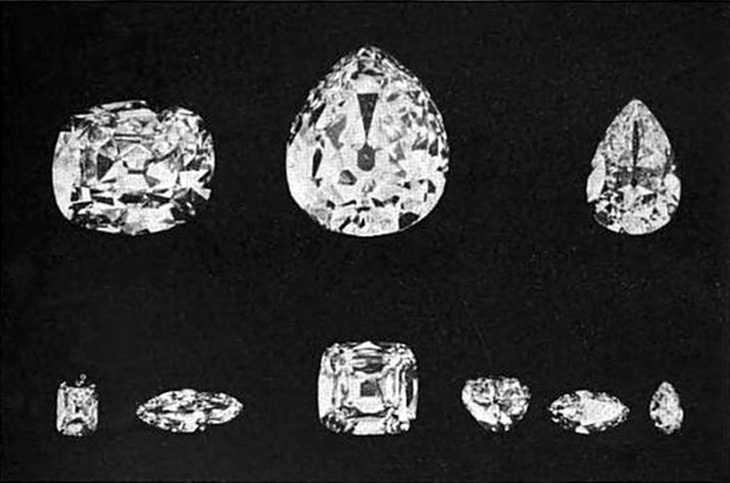 Cullinan Diamond parts

2. Cullinan Diamond: 3,106.75 carats (621.350 g)

Discovered in 1905, Cullinan makes Kohinoor look like a dwarf in comparison. Found in Premier Mine of South Africa, this large rough diamond was later cut into many polished diamonds. The largest cut diamond is called Cullinan I or the Great Star of Africa and weighs 530.4 carats. It features in the Crown Jewels of the United Kingdom and is mounted on the head of the Sovereign's Sceptre with Cross.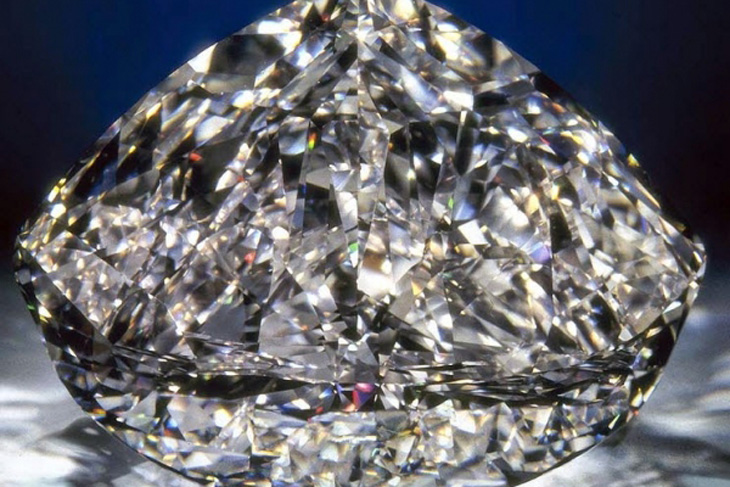 Lesedi La Rona

3. Lesedi La Rona: 1,111 carats (222.2 g)

Discovered just five months ago (November 2015), this colourless diamond, which is the size of a tennis ball, is reportedly the 'second-largest gem-quality diamond' ever found on Earth. It was found in the Karowe mine, Botswana.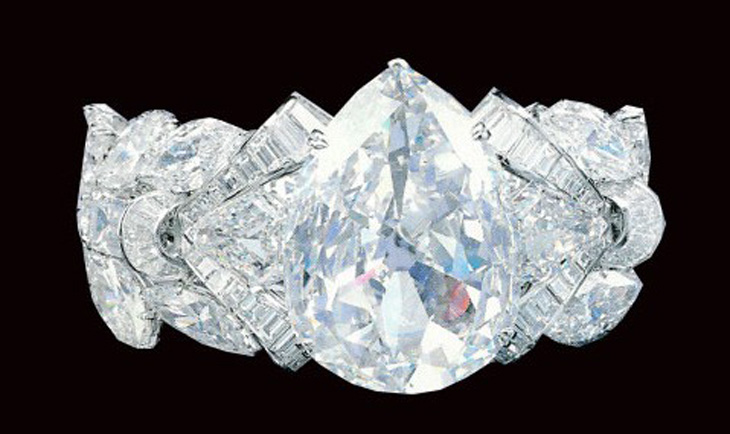 Excelsior Diamond




4. Excelsior Diamond: 995.2 metric carats (or 194 g)

The former largest gem-quality diamond in the world (till the discovery of Cullinan), Excelsior has a lovely blue-white tint. Found in 1893 in South Africa, this diamond remained largely unknown and subsequently, cut into ten smaller cut diamonds.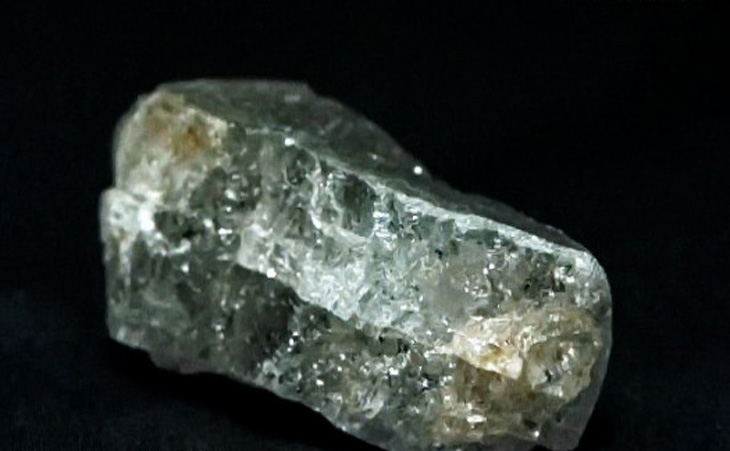 Star of Sierra Leone

5. Star of Sierra Leone: 968.9-carat (193.78 g)

The fourth largest gem-quality diamond was found on 14 February 1972, by a group of miners in Koidu, Sierra Leone. It was purchased by New York-based Harry Winston for around $2.5 million. The stone was later cut into 17 diamonds.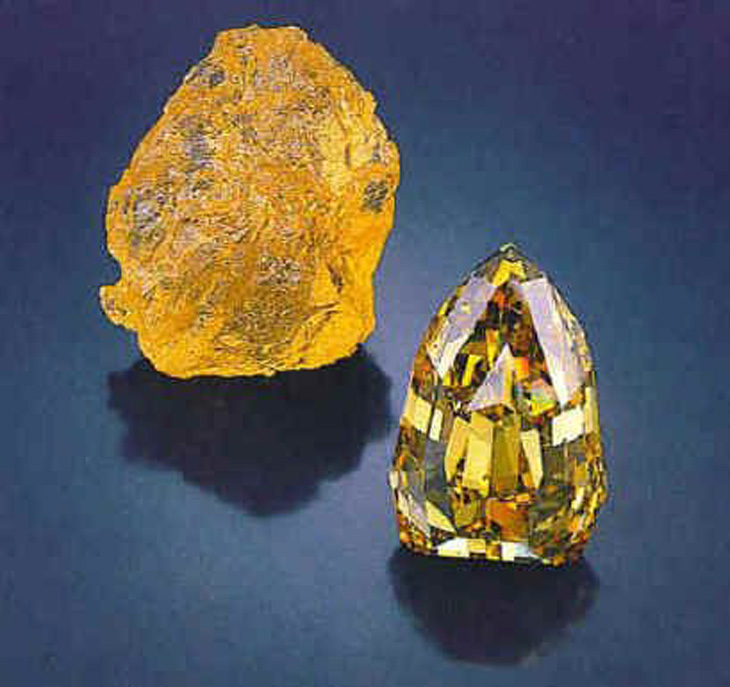 Incomparable Diamond

6. Incomparable Diamond: 890 carat (178 g)

This brownish-yellow coloured natural diamond mysteriously appeared on e-Bay in 2002. It's been said that this rare diamond was found by a young girl while playing in a pile of rubbish in the 1980s. It was later cut into 14 diamonds.

7. The Unnamed Diamond

It was discovered days after Lesedi La Rona was found in Karowe mine, Botswana. Details of this recently-discovered diamond, which could be the sixth-largest diamond ever mined, are still awaited.