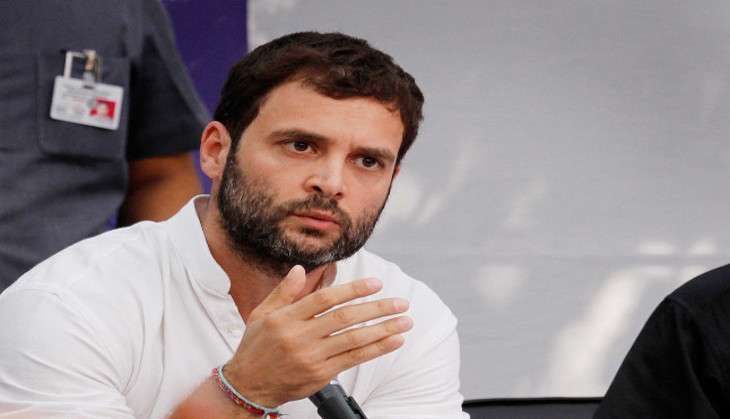 Extending his favourite 'suit-boot' analogy, Congress vice-president Rahul Gandhi 11 September took a jibe at Prime Minister Narendra Modi and his Rs 15 lakh monogrammed suit.
On day six of Congress' Kisan Yatra, Gandhi said that the PM is concerned about his suit getting dirty and that's why he doesn't come amidst the farmers but visits America to meet President Barack Obama.
"Have you ever seen Narendra Modi clicking photos with the farmers? You can never find such a picture as he is concerned of his clothes getting dirty. He doesn't come and meet you as his Rs 15 lakh suit will get dirty. (Instead) he visits America to meet Obama," Gandhi said.
While asking the farmers of Uttar Pradesh to vote for the grand old party, Gandhi said the Samajwadi Party and the Bahujan Samaj Party (BSP) have failed to fulfil the expectations of the people and so they should now trust the Congress Party.
"Haathi paisa kha gaya, cycle ka tyre puncture ho gaya, now go with the hand. Trust it and see."
The Congress has started its campaign for the upcoming Uttar Pradesh election which is due next year.
The grand old party has appointed Sheila Dikshit as the chief ministerial candidate of the state to cash in on her pro-development image as former Delhi chief minister and also win the sizeable Brahmin vote.
-ANI