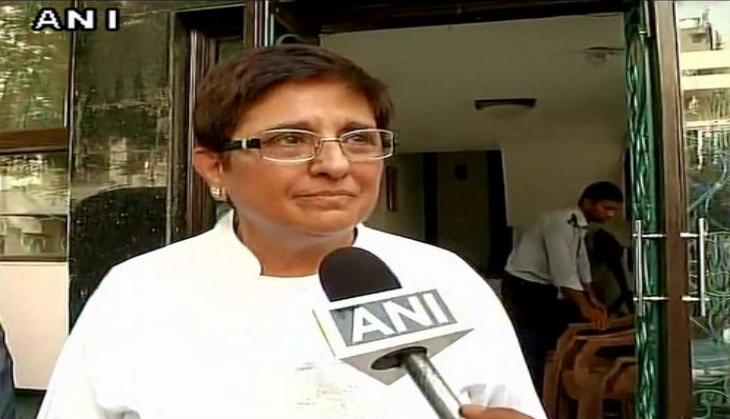 Amid brewing differences with the Congress-led government, Puducherry Lieutenant Governor Kiran Bedi has announced that she would demit office in May next year on completion of two years.
"I will demit office on May 29, 2018, when I complete two years in Puducherry," Bedi told ANI.
The Lieutenant Governor's statement comes days after the Congress MLAs sought Centre's intervention complaining Bedi's style of functioning in the backdrop of her cancelling a circular issued by Chief Minister V. Narayanasamy.
Earlier on Thursday, Bedi declared a circular issued by Narayanasamy, banning the use of social media applications such as Facebook and WhatsApp for official communication, as 'null and void', stating that such an order falls in contravention of guidelines and rules and policies.
"If Puducherry has to be a progressive UT, it cannot be retrograde in communications. Hence @CM_ Puducherry's order stands cancelled:@PMOIndia (sic)," she tweeted.
The notification issued by the Chief Minister on December 2 last year directed all government employees to desist from using social media for official works, stating that the server of these multinational companies is based outside the country.
The circular also noted that any foreign country can get the official communication and upload the documents therein.
The BJP leader and former IPS officer was appointed the Lieutenant Governor of Puducherry in May last year.
-ANI