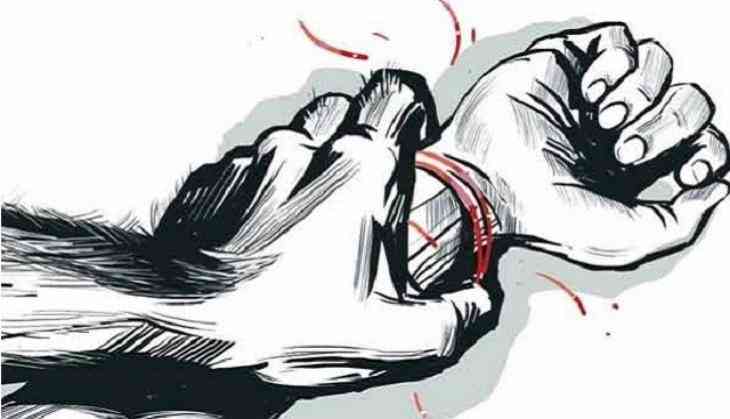 A shocking incident took place in Kerala, where a woman filed a complaint to the police that she was allegedly raped by multiple men. The 25-year-old women were allegedly forced by her husband to sleep with multiple men he befriended on a popular online chatting App.
According to reports, based on the complaint filed by a raped survivor, her husband befriended men on ShareChart in expectation of getting the same favours from their wives. She told that she was forced to have sex with at least three men.
Kayamkulam police have arrested four men including her 32-year-old husband under various charges of rape, abduction and assault on a woman with the intentions to outrage her modesty.
As per Indian Express report, victim's husband who is an employee of travel agency made his first attempt last year in March when he got in touch with a man named Arshad of Kozhikode through the app. There her husband agreed of wives-swapping and soon Arshad came to meet her and the accused. The victim told that she was raped in a moving car while her husband drove on.
In the second attempt, last year in April victim was again forced to have sex with Umesh at his place in Keralapuram, Kollam, however, she refused him and returned home.
In the third incident, the same month victim was raped by a man named Seedhi who works in the Gulf. She was forcefully taken to the man's place by her husband in Kulasekharapuram.
In the fourth and final incident, her husband forcefully took her to Blesarin house in Thiruvalla where she was raped and was forced into unnatural sex. Whereas, the victim's husband slept with Blesarin's wife.
It was on 25th April, victim approached Kayamkulam police station with her mother where she narrated the whole incident and filed the complaint against the four accused including her husband. Police booked the accused under IPC Section 366, 376 and 34.
Also Read-
Delhi Aunty who said girls wearing short dresses 'deserves to get raped', apologises; says, 'I was