In series of rallies ahead of the 16 May Kerala Assembly polls, PM Narendra Modi targeted the Congress-led UDF government.
On 8 May, PM Modi lashed out at the state government over the solar scam and the rape and murder of a Dalit student of law in Ernakulam.
"A Dalit sister was raped and killed. We don't see a government anywhere," PM Modi said.
Slamming what he termed the "politics of compromise" between the Congress and the UDF, he told a rally in Alappuzha's Kuttanad, "You must have seen jugalbandi in music, similarly in Kerala, the Congress and the communist party play 'jugalbandi' by taking terms to do corruption."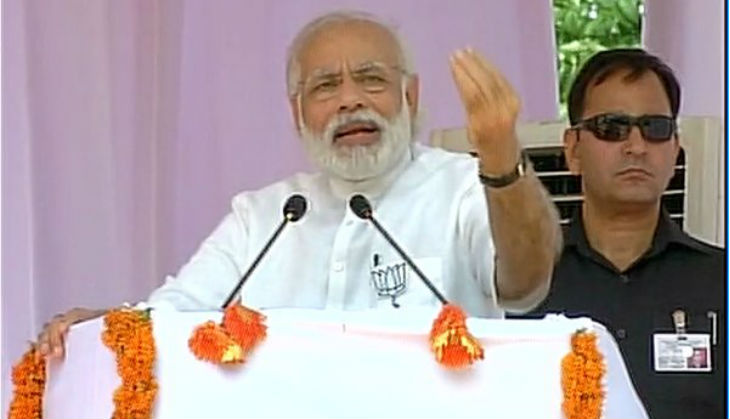 Photo: ANI
"Aaj desh ke logo mein 'bhrashtachar' (corruption) ke prati bohut gussa hai," he added. (The people of India are infuriated by the level of corruption.)
Referring to the number of seats won by Congress in 2014 Lok Sabha elections, PM Modi said, "There was time when Rajiv Gandhi won more than 400 seats in Parliament, this election, number was down from 400 to mere 40."
He said that while the previous UPA government had been involved in issues like the coal scam, the 2G and 3G scams, the government in Kerala was embroiled in the solar scam.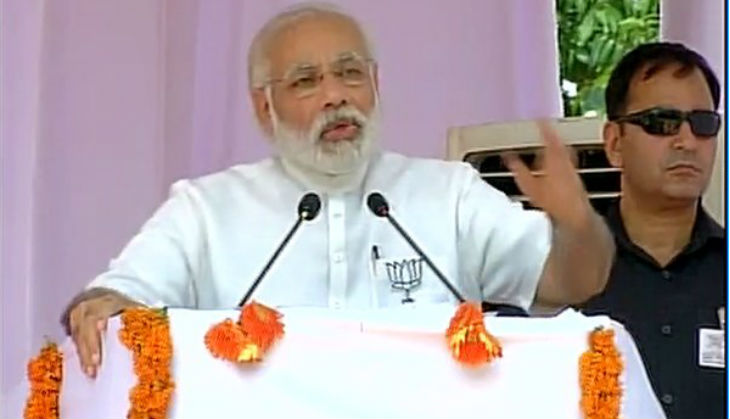 Photo: ANI
"Delhi mein jab Congress ki sarkaar thi, usne koyale (coal), 2G, 3G mein rupayee khaye the aur na jaane kitne kitne 'G' mein khaye. Kerala Govt mein unse bhi bade diggaj bhaithe hain,unhone toh koyala,2G se khaya tha,inhone 'solar' bhi kha liya," said the prime minister. (Congress made money through Coal Gate and the 2G and 3G scams, and the Kerala government has surpassed the mark set by Congress in corruption with the solar scam).
The prime minister also targeted the opposition CPI-M in the state, saying it was following the "politics of violence".