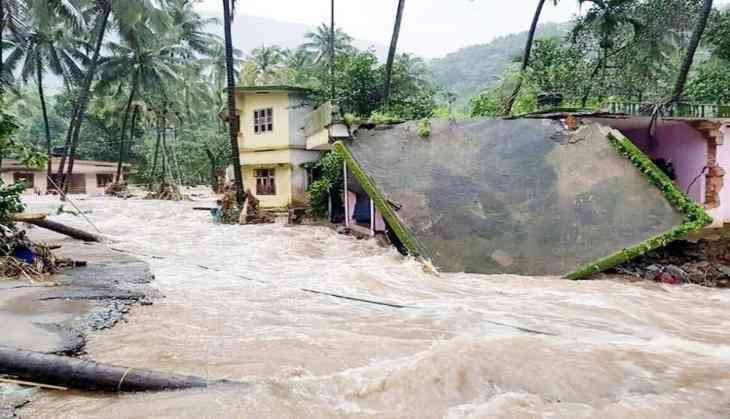 Due to heavy rainfall in Kerala, people are facing a lot of trouble because of it. Notably, in the last 40 years, it is the worst flood situation seen in the state. Reportedly, 8 districts are in the grip of the flood. From, Army, Navy to NDRF team, all have been deployed in relief work.
Because of the flood, the death toll has reached 37. While thousands of people are homeless. Many people are being held in the camp. They are being provided with food ingredients.
On the other side, the Idukki dam is completely filled after the heavy downpour. From this dam, at least 5 lakh litre of water has been released every second. Due to the water being released from the dam, its effect can be seen in the lower areas also.
Meanwhile, the Indian Army is also holding a front. Especially, women commandos team are engaged in the relief work.
Earlier, Indian Navy has started the 'operation madad' for the people stranded in flood-hit areas of Kerala. However, the Air Force and Navy, all are providing all possible help to save the lives in the flood-hit areas. Also, The Indian Army has launched a major rescue and relief operation in Kerala.
Presently, the death toll reached 37 after a heavy rainfall and flood in the state. On Sunday, the 58-year-old woman died after a building got collapsed in Wayanad. While 6 people are injured, said reports.
As per the reports of TOI, the Wayanad district collector A R Ajayakumar has announced on Monday that there will be a holiday for all educational institutions including professional colleges.
Watch Video:
Also read: Kerala church sex scandal case: Seven people questioned by Kerala police