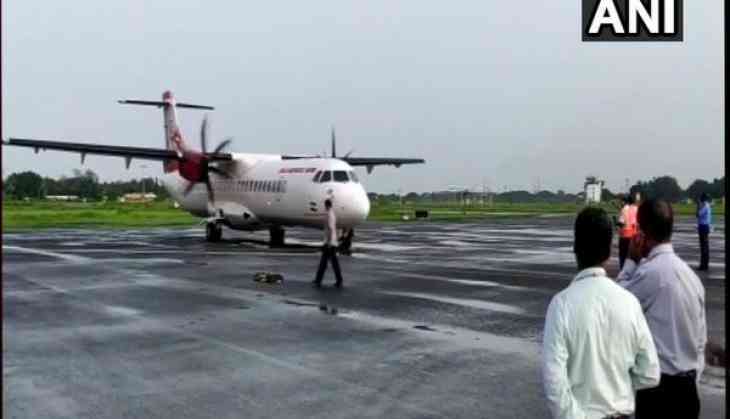 A day after air traffic to and from Kerala's Cochin International Airport was completely halted due to flash floods, the first commercial flight landed at Kochi Naval Air Station on Monday.
The Alliance Air flight, a subsidary of Air India, took off from Bengaluru and landed at INS Garuda Kochi Naval Air Station.
Civil Aviation Minister Suresh Prabhu took to social media and congratulated Air India for the development.
"Congratulations to team @airindiain. 1st scheduled flight lands at Cochin INS Garuda (the alternate site for Cochin Airport) from Bangalore with 70+ passengers".
Pleased over the resumption of the commercial flight operation in the state, Commanding Officer INS Garuda, Commodore R. R. Iyer told ANI, "It is a historic day as the airport is back into civil operations. Substantial work is being done to ensure all facilities are available and support is given for aircrafts to operate."
"We have segregated parking bays so that unhindered operations take place," he added.
Further assuring that more destinations will be a part of the operations, Prabhu tweeted, "The @airindiain flight landed at INS Garuda will take off to Bangalore at 9:15 am today. More destinations such as Coimbatore, Madurai are also in the pipeline. Other airlines are likely to join this effort too. All possible steps are being taken #KeralaFloods".
Kerala has been facing the worst flooding in a century. On Saturday, Chief Minister Pinarayi Vijayan confirmed that the death toll due to the floods has increased to 357. He added that the state has suffered a loss of Rs 19,512 crore due to the deluge.
--ANI